The FBI assistant director in charge of investigating the San Bernardino attack said Thursday that divers were searching a nearby lake, but declined to say exactly what they were looking for.
David Bowdich said at a news conference that the search at Lake Seccombe Park could take days as a team of professional divers meticulosity comb through the water.
"At the end of the day, we may come up with nothing. We just don't know yet," Bowdich said.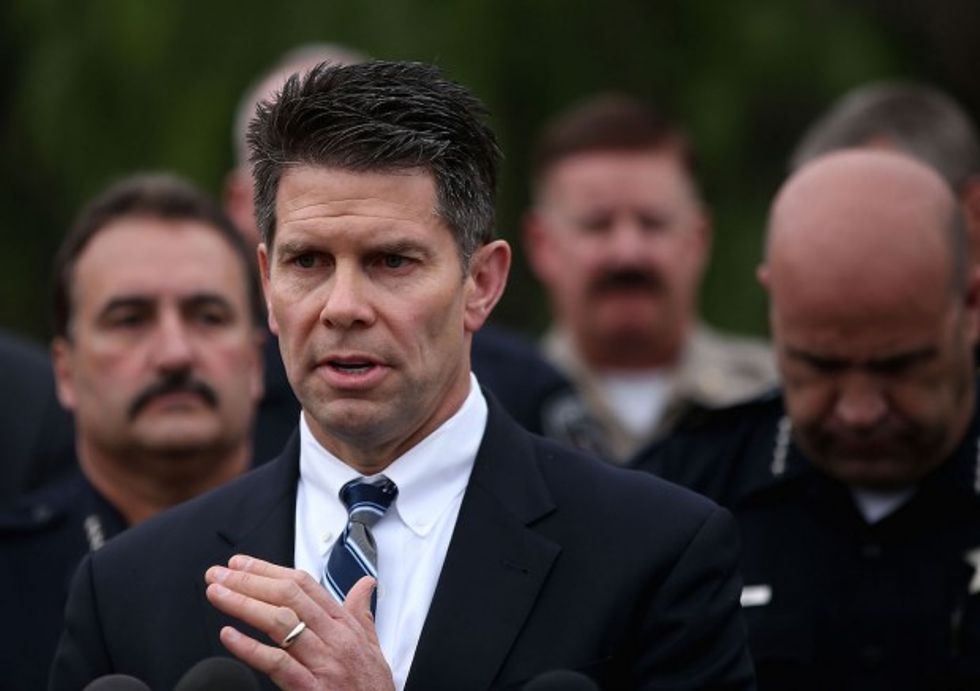 Justin Sullivan/Getty Images
The search of the park came after a "a couple leads" indicated Syed Farook and Tashfeen Malik visited the lake "at some point" on the day of the deadly attack.
A pair of divers& about a dozen others have been searching same section of the pond -- a fraction of it -- for hours https://t.co/JLSB3IfBJX

— Ryan Hagen (@Ryan Hagen)1449781361.0
Bowdich said law enforcement had already searched the ground area of the park.
"We don't know that," he said, when asked if the attackers discarded anything in the lake. "We'd just be remiss not to explore that option."
Bowdich also said the total number of people injured had risen by one, bringing the total number of hurt to 22. 14 were killed in the attack.
—
Follow the author of this story on Twitter and Facebook: