The body of San Bernardino terror bride Tashfeen Malik could be cremated if no one soon volunteers to perform her funeral — an act strictly forbidden by Islamic law.
Cremation is forbidden for Muslims and Islam requires the body of the deceased be washed and shrouded prior to the funeral. A funeral prayer then precedes the burial. The body of the individual is finally laid to rest on his or her right side, facing the direction of Mecca.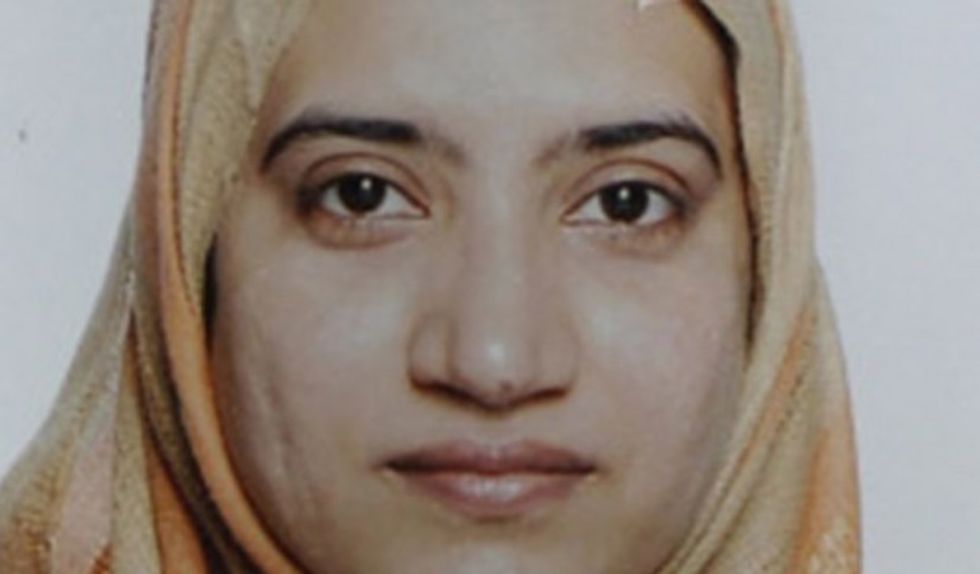 Image source: FBI
But, Malik doesn't seem likely to get that treatment. Sources told Fox News that Muslim leaders want nothing to do with her funeral and that her body remains unclaimed.
[sharequote align="right"]"The state is not going to care about religious tradition. She was a terrorist."[/sharequote]
"No one wants to claim her and no one wants to do the funeral," a "well-placed source" within the Muslim community told Fox News. "They are all waiting for someone else to be the one to take care of this part of it."
According to Fox News, local religious leaders have been busy trying to convince each other to perform the funeral so Malik receives the Islamic burial, but no one wants to step up.
"If nobody claims a body, it is turned over to the public administrator, who will handle it civilly and not religiously," local attorney Troy Slaten told the news network. "Cremation is usually standard because it's the cheapest option."
Attorney David Whol echoed Slaten's prediction.
"The state is not going to care about religious tradition. She was a terrorist," he said.
Nevertheless, Sharia lawyer Daniel Akbar told Fox News that he is confident she will be buried in accordance with Islamic law.
"Some might be cautious and wait to see if others do the job. But what is certain is that Farook and his wife will be buried in an Islamic way," he said.
Syed Farook's body is expected to be claimed by his family. Malik and Farook killed 14 and injured 22 when they opened fire at a San Bernardino holiday party earlier this month.
—
Follow the author of this story on Twitter and Facebook: