Donald Trump's health report has been released — and it's even more entertaining than expected.
Trump's doctor, Jacob Bornstein of Lenox Hill Hospital in New York, certified in a letter today that the businessman and current 2016 GOP front-runner "has suffered no form of cancer" and "has never had a hip, knee or shoulder replacement or any other orthopedic surgery." In fact, the only surgery Trump has ever had was an appendectomy at age 10.
And despite the rigors of a countrywide presidential campaign, the candidate has lost "at least fifteen pounds" in the past 12 months.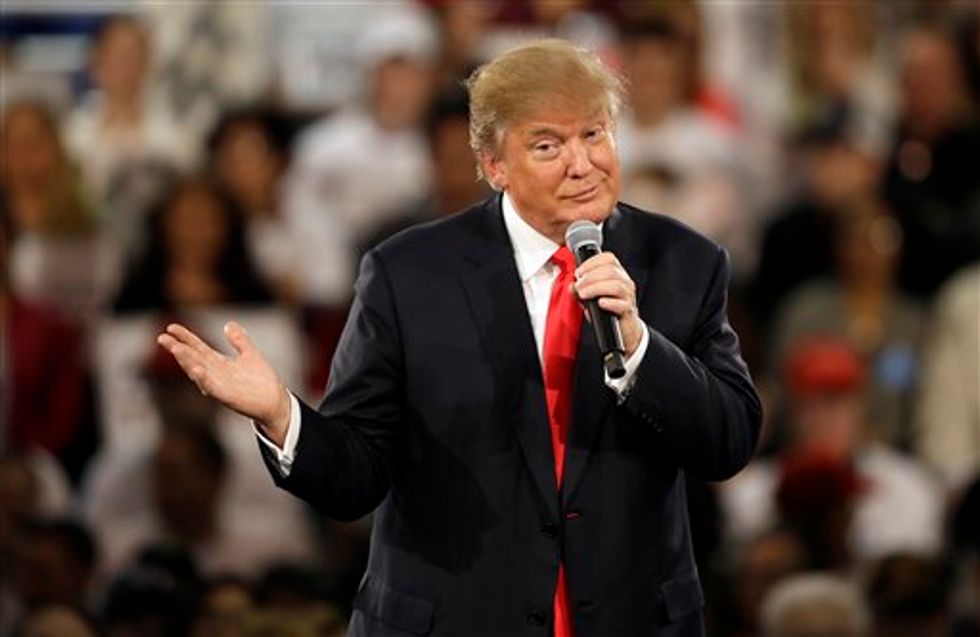 Donald Trump speaks during a campaign rally in Des Moines, Iowa. (AP/Charlie Neibergall)
Bornstein, a gastroenterologist, also weighed in on Trump's heart health: His blood pressure is 100/65, and his cardiovascular status is "excellent," the doctor said.
In fact, "if elected," Bornstein wrote, "Mr. Trump, I can state unequivocally, will be the healthiest individual ever elected to the presidency."
Trump had promised that his full medical report would show "perfection."
Read the whole letter, which was addressed to "Whom My Concern," in its entirety here.