An extra credit question on a world literature final exam sought to find the true meaning of Donald Trump — and none of the answers were pleasant.
Worth an additional five points, the extra credit question for the exam given for the Creighton University course, said, "Donald Trump is:" with six options: "a fool"; "already in hell"; "a clown"; "an evil man"; "the anti-Christ"; or "all of the answer choices for this question are correct."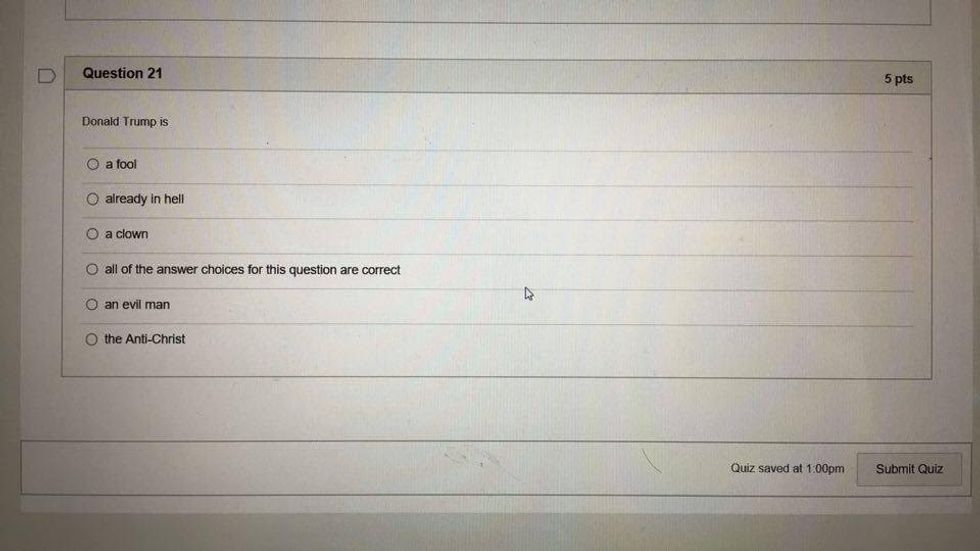 Image provided to TheBlaze.
A student in the course took photos and told Hypeline, a project of Turning Point USA, that the exam was given by Dr. Fidel Fajardo-Acosta, a professor in the Nebraska school's English department. The student wished to remain anonymous for fear of retribution.
While none of the choices are especially flattering for the GOP presidential frontrunner, it is unclear which one — or ones — would have given the students' the extra points. Fajardo-Acosta did not respond to multiple requests for comment Tuesday from TheBlaze.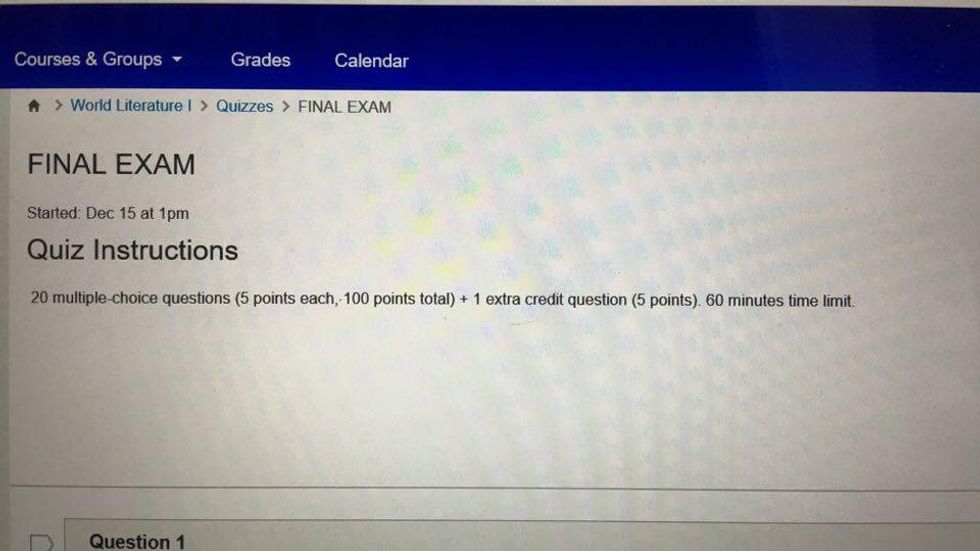 Image provided to TheBlaze
World literature is part of Creighton's "Magis Core Curriculum" program, which is necessary in order to meet graduation requirements. According to the school's website, each component of the curriculum "has a justification that is rooted in the Catholic and Jesuit intellectual tradition."
As Hypeline pointed out, the world literature course description touts diversity as a main objective in the class.
"The course's pedagogy gives special attention to critical thinking and writing within a framework of cultural diversity as well as comparative and interdisciplinary analysis," the description reads.