Twice Mark Riedesel's packages disappeared from his front porch — and that was all it took.
The Davenport, Iowa, man decided to take action after two packages were taken from his house by "porch pirates," those who steal packages straight from homeowners' doorsteps, according to WQAD-TV. Riedesel ordered a toy for his cat, and when that package never showed up, he ordered a second one.
"I never found the first package, so I had them send me a new package. And that disappeared within the five-hour space it was delivered," he told WQAD.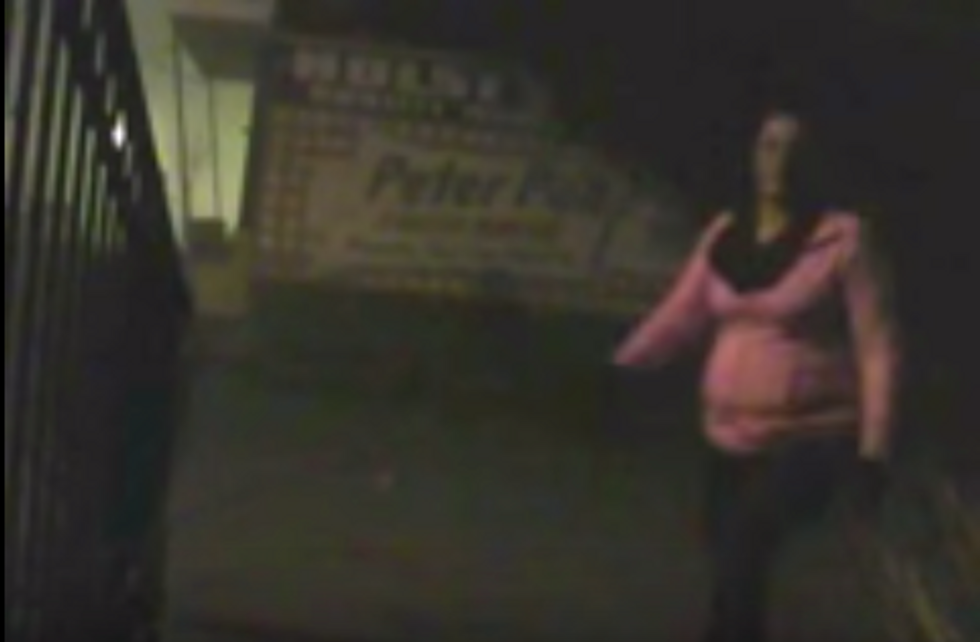 Image source: YouTube
Determined to alleviate the problem and catch the thief — or thieves — Riedesel set up a small camera on his front door and planted an empty box on his porch as bait. And like that last stolen package, it took only a few hours to attract somebody.
WQAD reported that a woman in a pink hoodie is seen on camera rummaging through the bait box. She went through it twice, in order to ensure that it really was empty, and then left. Riedesel said he did not recognize the woman, especially as the video is dark and grainy.
"I figured, if she's taking packages from my porch, then more than likely, more packages are being stolen," Riedesel said.
Riedesel said he isn't worried about the money he is losing — "it's just a cat toy, not a lot of money" — but more so, it's the principle of the matter.
"I think it's terrible. People just walking around stealing stuff. It's not right," he said.
The homeowner has filed a report with Davenport Police Department.
(H/T: WQAD-TV)