An evangelical college has suspended a tenured political science professor over comments that she made about the "relationship of Christianity to Islam" following her public announcement that she will be wearing a hijab — a Muslim headscarf — throughout the advent season.
Wheaton College in Wheaton, Illinois, placed Dr. Larycia Hawkins on administrative leave, as officials further investigate her theological claims, making the announcement about her employment status in a statement issued on Tuesday.
"Wheaton College faculty and staff make a commitment to accept and model our institution's faith foundations with integrity, compassion and theological clarity," the statement read. "As they participate in various causes, it is essential that faculty and staff engage in and speak about public issues in ways that faithfully represent the college's evangelical statement of faith."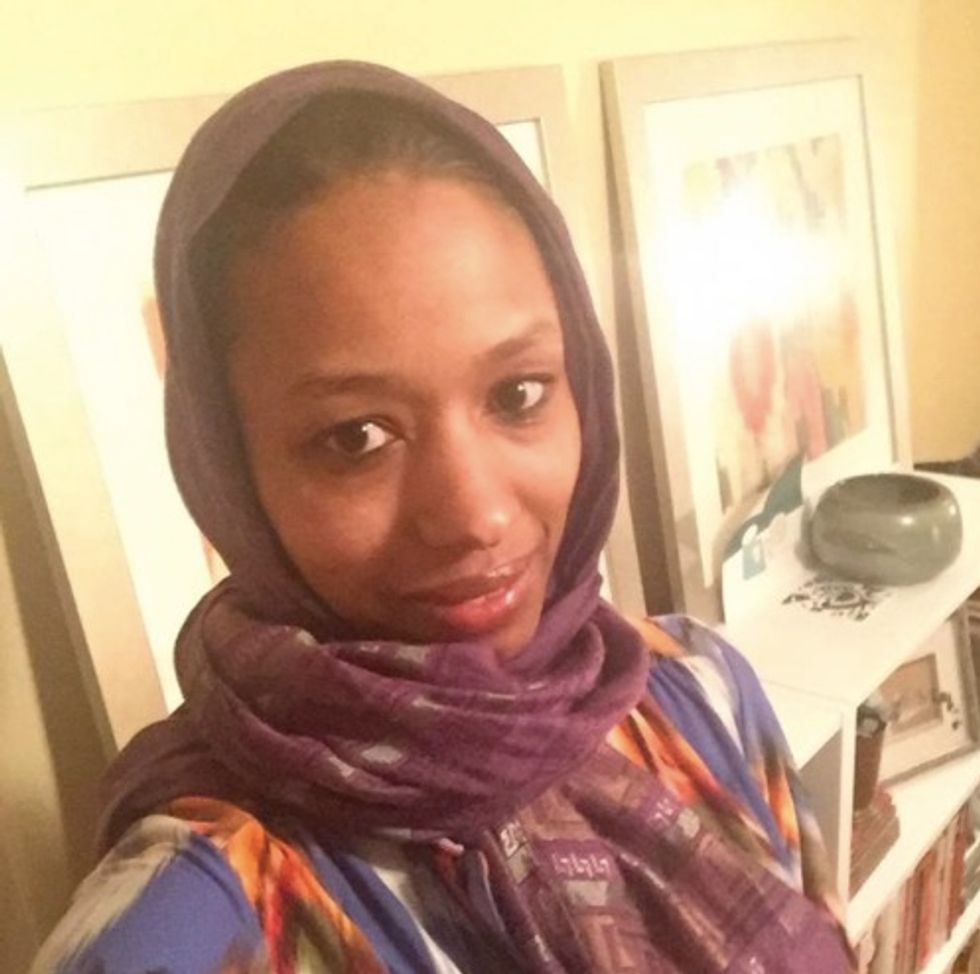 Dr. Larycia Hawkins/Facebook
As TheBlaze previously reported, Hawkins, an associate political science professor, recently announced on her Facebook page that she would be wearing the hijab throughout advent as a demonstration of "human solidarity with my Muslim neighbor."
"I stand in religious solidarity with Muslims because they, like me, a Christian, are people of the book," she wrote. "And as Pope Francis stated last week, we worship the same God."
She continued, "As part of my Advent Worship, I will wear the hijab to work at Wheaton College, to play in Chi-town, in the airport and on the airplane to my home state that initiated one of the first anti-Sharia laws (read: unconstitutional and Islamophobic), and at church."
Hawkins took to her Facebook page again on Wednesday morning to write that she is "humbled to be loved" by her supporters, thanking those in the Wheaton community who have encouraged her.
"Current and former students — how do I love thee? You already know the answer to that question. But in case you've forgotten, you, you, you inspire me everyday," she wrote. "That, my dears, will never change," she said. Family and my closest friends — I am because we are. Your sister in solidarity with the hijab."
Hawkins' punishment is not related to the wearing of the hijab, and is rooted, instead, in concerns over theological claims that were made about Islam and Christianity, according to Christianity Today.
"The College has no stated position on the wearing of headscarves as a gesture of care and concern for those in Muslim or other religious communities that may face discrimination or persecution," said Wheaton president Philip Ryken. "We support the protection of all Americans including the right to the free exercise of religion, as guaranteed by the Constitution of the United States."
(H/T: Christianity Today)
--
Follow the author of this story on Twitter and Facebook: