Israeli researchers announced Thursday the discovery of an extraordinary 1,500-year-old marble tablet at the Sea of Galilee engraved with religiously significant Aramaic words written in Hebrew letters, which suggests the place was once a Jewish or Jewish-Christian settlement.
The engraved, 59-inch-long tablet was found at Kursi where it is believed Jesus performed the "Miracle of the Swine," healing a man of the "legion" of demons that had possessed him. On the eastern shore of the Sea of Galilee, Jesus drove the demons into a large herd of pigs, which then rushed off the steep bank and drowned, as told in the Gospel of Mark and elsewhere.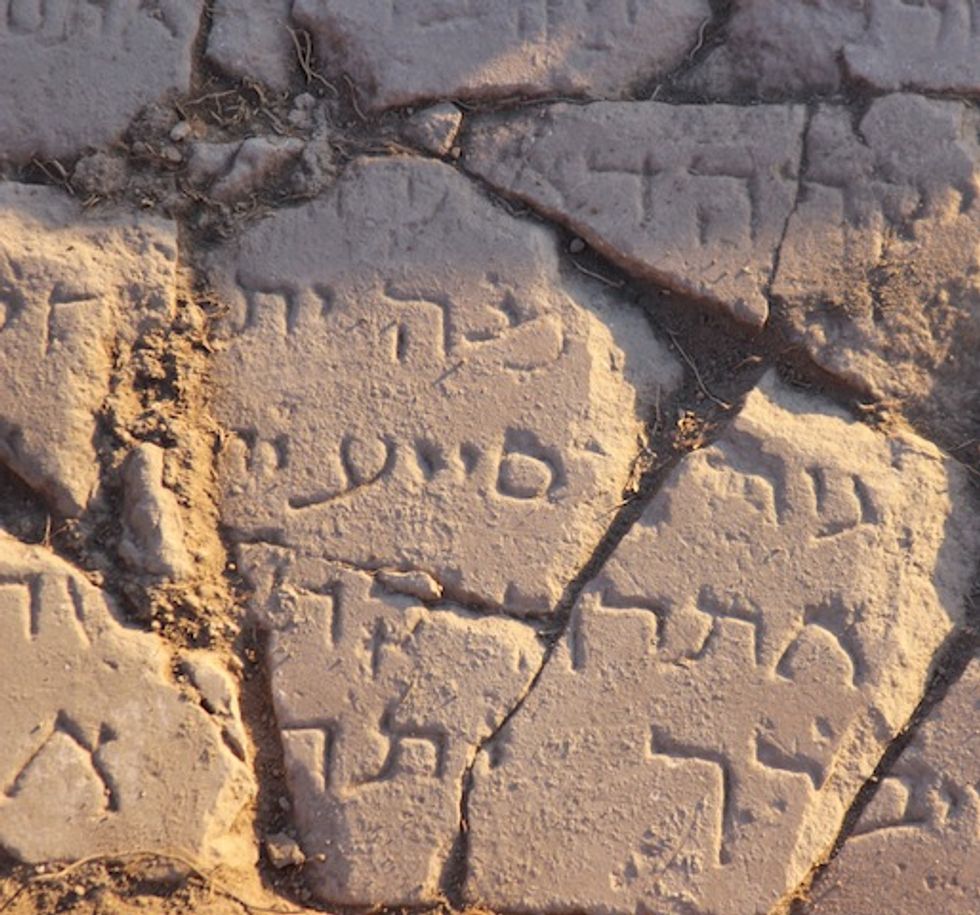 Haifa University/Jennifer Munro
Because the water level of the Sea of Galilee has descended, researchers were able to examine previously submerged areas belonging to what they suggest was the 5th century A.D. Byzantine period Christian settlement. There they found what appeared to be an ancient harbor and the marble slab.
In a statement Thursday, Haifa University said of the inscribed tablet, "Nothing prepared them for the extraordinary discovery."
Two of the words identified so far are "amen" and "marmaria," which scholars say could either refer to marble or to Mary, the mother of Jesus.
Like others in Galilee at the time, it is believed that Jesus spoke Aramaic, a Semitic language similar to Hebrew.
"This discovery bolsters the belief which was until now considered folklore that this is the settlement of Kursi which Jesus visited and where he performed 'the Miracle of the Swine,'" said Michal Artzi of the University of Haifa's Leon Recanati Institute for Maritime Studies who directed research at the site.
Archaeologists believe the tablet is the first of its kind found in Israel and was ordered especially from Greece.
"It consists of eight lines, and you usually don't find so many words in Hebrew letters carved in stone," Artzi said. "The assumption is that whomever the inscription was dedicated to had enormous influence on the local people. There is no other dedication as detailed ... among the archaeological discoveries made in Israel up to now."
Artzi said the artifact was found in an interior room of what appeared to be a synagogue.