MIAMI (TheBlaze/AP) -- School officials in Miami, Fort Lauderdale and Houston say they're beefing up security on campuses after receiving threats similar to the ones received by the Los Angeles and New York school districts earlier this week.
The Miami-Dade County Public Schools and Houston Independent School District announced on their websites that "less-than-credible" threats were received late Wednesday evening. Both school districts plan to open as usual Thursday.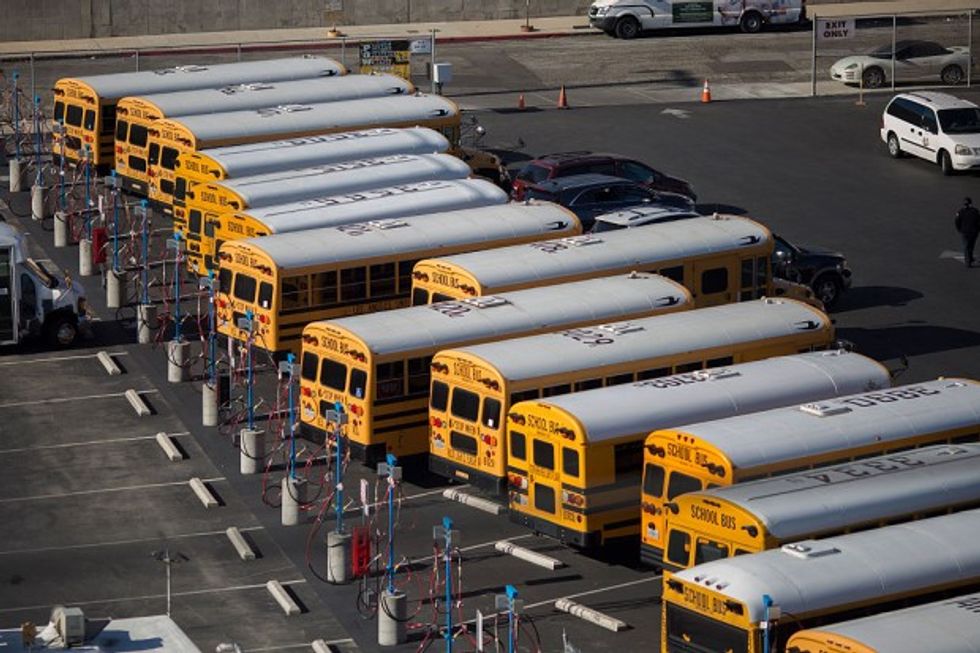 School buses stand idle as all Los Angeles city schools are shut down in reaction to a threat Tuesday. (Getty Images/David McNew)
In Miami, school district police immediately contacted law enforcement agencies and decided to open schools.
In Houston, officials said law enforcement officers were making sweeps of school district buildings to ensure student safety. They encouraged parents and students to be vigilant Thursday morning and report any suspicious activity to police.
In a tweet sent Thursday morning, Broward County Public Schools in South Florida also said a threat had been received, but students should report to school as usual.
All Broward County Public Schools will be open today, Thursday, 12/17, as usual, following a less-than-credible threat.

— Broward Schools (@Broward Schools) 1450351824.0
The threatening letter received by the Los Angeles School District that prompted their shutdown was published by local media outlets Wednesday. In it, the sender threatened that "something very big" would happen, warning that he or she was a "devout Muslim" who "teamed up with a local jihadist cell."
—