A cohort of famous hip-hop artists presented an amicus brief to the Supreme Court of the United States Monday in an attempt to defend a Mississippi rapper's right to free speech.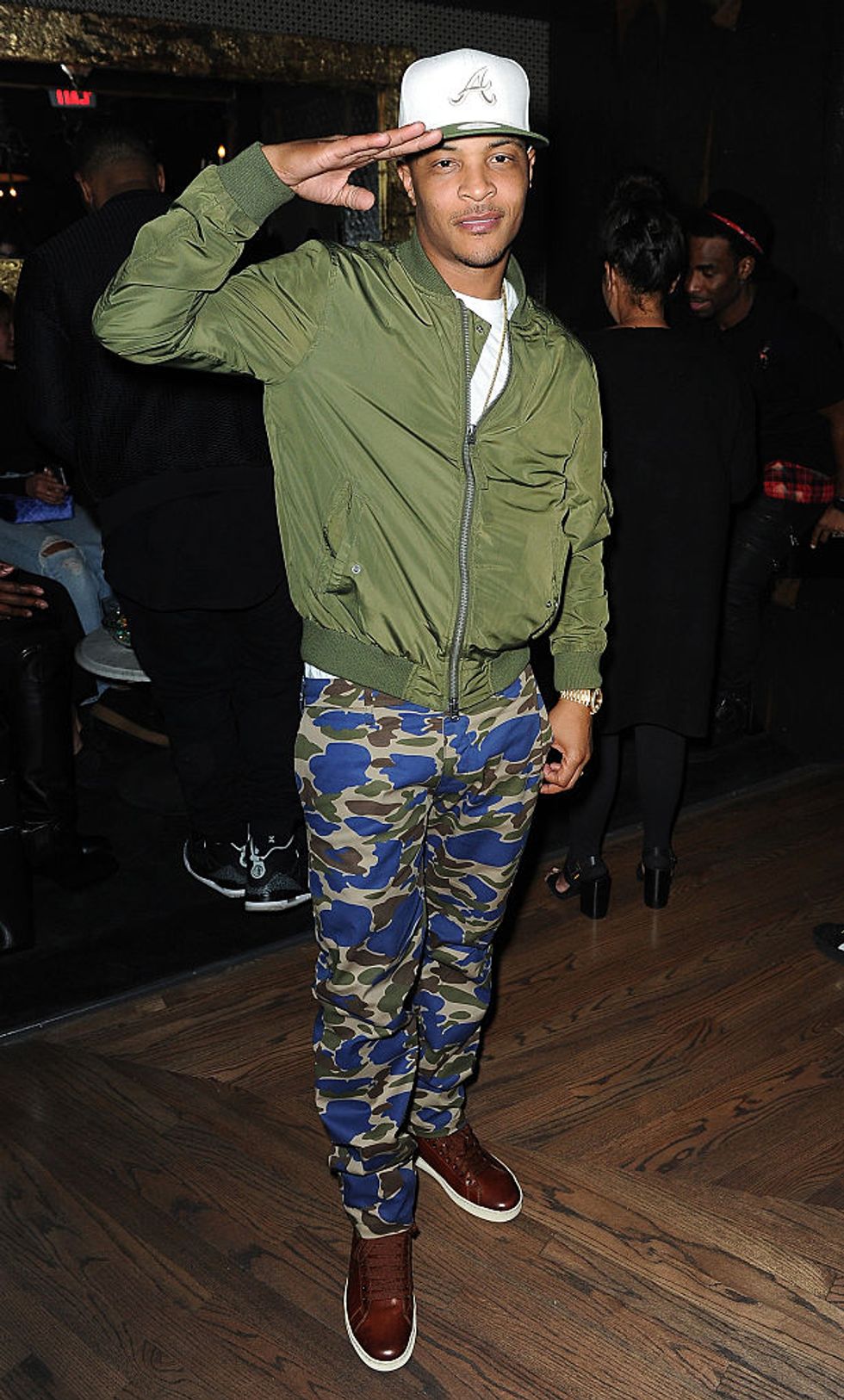 Rapper T.I. joined other industry artists and hip-hop scholars in signing an amicus brief in support of Mississippi rapper, Talyor "T-Bizzle" Bell. (Joshua Blanchard/Getty Images)
Taylor Bell, who goes by the rapper name "T-Bizzle," was suspended from Itawamba Agricultural High School in Fulton, Mississippi, back in 2011 for a rap he wrote accusing two coaches of inappropriate sexual behavior toward female students.
According to the New York Times, school officials claimed that Bell's song promoted gun violence and threatened the accused coaches.
After Bell, a senior at the time, heard of several female students receiving sexually charged comments and inappropriate touching from two male coaches, so he recorded a song to bring the accusations to light.
The recording took place off-campus, at a professional studio, over the school's winter break. An excerpt of the song includes: "Looking down girls' shirts, drool running down your mouth," Bell sang of the accused coaches. "Going to get a pistol down your mouth."
Bell and his mother sued the school in an attempt to have his school record expunged. "It's not about the money," Bell told the Times. "We just sued for one dollar."
Since Bell's suspension, a series of appeals have landed his First Amendment case in the hands of the Supreme Court.
According to the Times, the Court will probably decide in February whether to hear the case, Bell v. Itawamba County School Board, No. 15-666.
In their Supreme Court brief, music artists, including T.I., Big Boi and Killer Mike, explain to the justices that rap, like any other written art such as poetry or literature, deserves First Amendment protection.
"The government punished a young man for his art — and, more disturbing, for the musical genre by which he chose to express himself," the brief says.
Artists who signed the brief also included Pharoahe Monch, Boots Riley, Toni Blackman, Jasiri X and Favianna Rodriguez. Rap scholars, including Erik Nielson, a professor at the University of Richmond, also signed.
Bell's case raises an interesting question regarding First Amendment rights for students living in the age of social media: Should geographical parameters remain a factor in deciding whether a student's speech is protected?
The appeals court handling Bell's case stated the need for new rules that allow school officials to monitor and punish student speech wherever it occurs.
Citing the First Amendment, Killer Mike asserted that no such thing should be allowed. "I see a kid who saw wrong happening and was outraged about it," he said. "He wrote a poem about it over a beat."
(H/T: New York Times)