Miss Puerto Rico was suspended Saturday from representing the Miss America organization after issuing a series of tweets taking aim at filmmaker Michael Moore and, more broadly, Islam.
The Miss America organization announced that Destiny Vélez would be barred from representing the pageant because of her anti-Muslim comments, which were later deleted but not before social media users captured screenshots.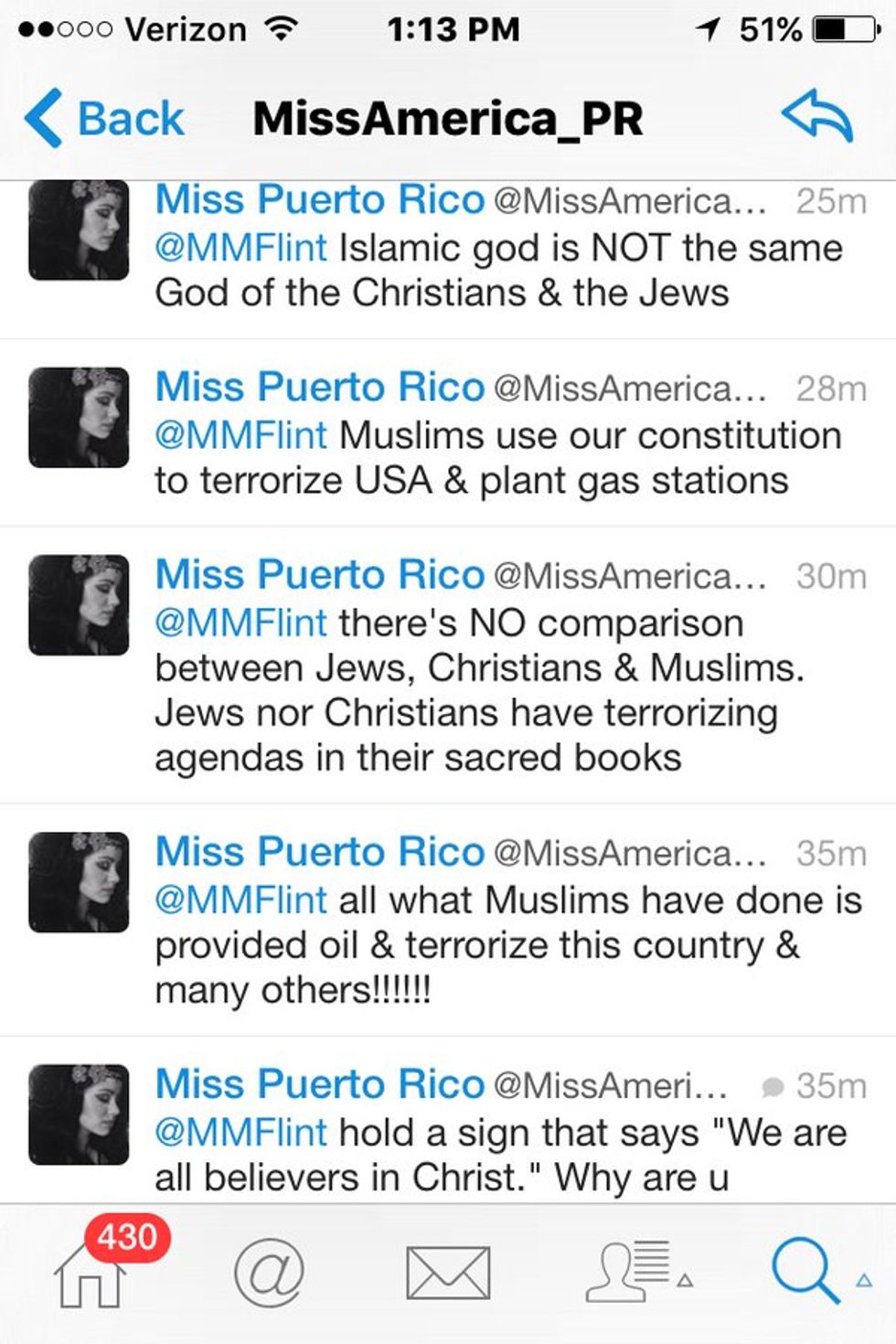 Image source: Twitter/@JitneyGuy
"@MMFlint Islamic god is not the same God of the Christians and the Jews," a tweet issued from Vélez's account read.
"@MMFlint There's NO comparison between Jews, Christians and Muslims. Jews nor Christians have terrorizing agendas in their sacred books," another read.
"@MMFlint hold a sign that says 'We are all believers in Christ.' Why are u defending Muslims that haven't done nothing for the USA," yet another read.
Véles referring to Moore's stunt outside Trump Tower in New York when he held a sign saying, "We are all Muslim."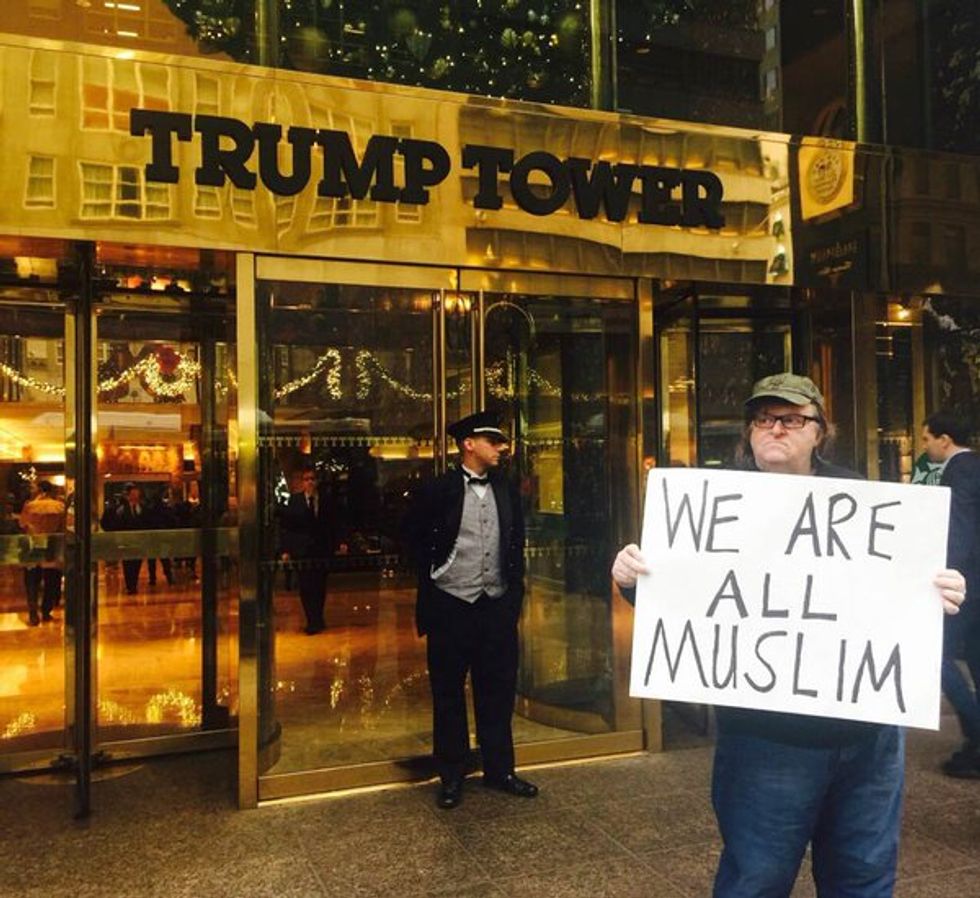 Image source: Twitter
The Miss Puerto Rico organization responded to the beauty queen's comments not long afterward.
"In regards to Miss Puerto Rico, Destiny Vélez's, recent actions and conduct; the Miss Puerto Rico Organization feels that her words do not represent the integrity and esteem of our program," the organization said. "Miss Velez's actions were in contradiction to the organization, and therefore as a consequence of her actions, she has been suspended indefinitely."
According to the organization, Vélez later apologized for her remarks.
"I apologize to the people I have offended with my words. I am first and foremost an #UpStander and as such I stand up against bullying. The last thing I wanted to do was to bully anyone. Again, I apologize to anyone who felt offended with my words,' said Miss Velez," the organization said in a series of tweets.
(H/T: Mediaite)
–
Follow Jon Street (@JonStreet) on Twitter