Democratic presidential front-runner Hillary Clinton was widely criticized Saturday night after she claimed during Saturday's Democratic debate that the Islamic State uses videos of Donald Trump to recruit new militants.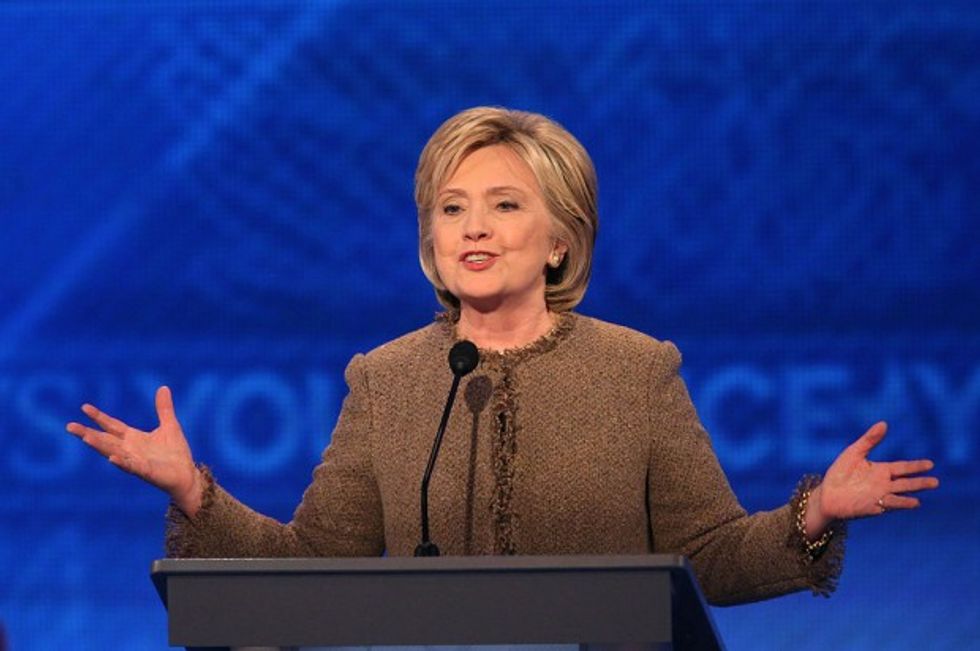 Hillary Clinton during Saturday's Democratic debate. (Getty Images/Andrew Burton)
PolitiFact, among most fact-checkers, quickly ruled Clinton's claim false. Trump even demanded an apology from Clinton on Monday.
However, as fate would have it, a new Islamic State recruitment video surfaced on the web. In it, several American leaders are shown, but nowhere is Trump found.
But one person who Clinton is very, very close to was shown: her husband, former President Bill Clinton.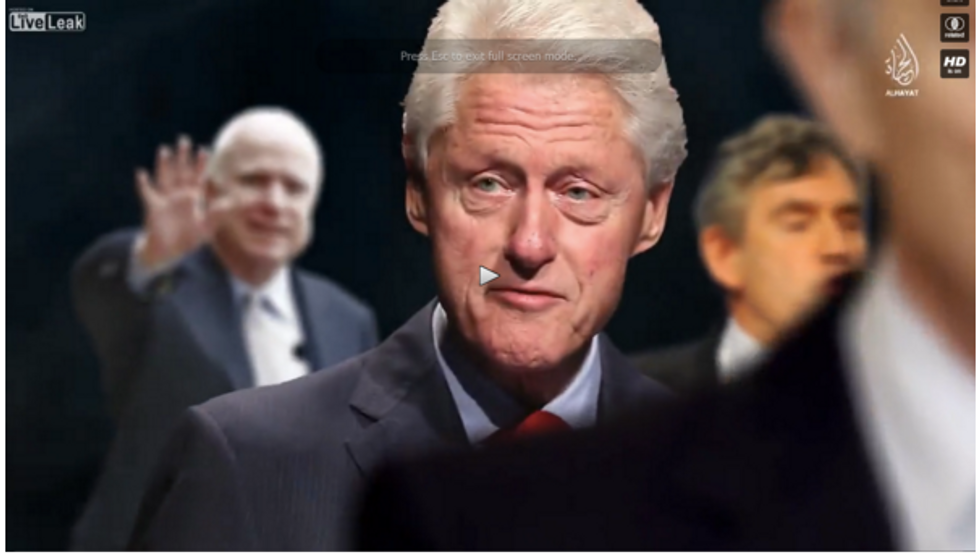 Image credit: Live Leak Video
The video, titled "No Respite," was released in November. While fact-checkers found no evidence of Trump in any Islamic State propaganda video, for now, Clinton's claim is hitting a little too close to home for comfort.
(H/T: RedState)
—
Follow the author of this story on Twitter and Facebook:
[facebook //www.facebook.com/plugins/like.php?href=