Warning: This post contains a MAJOR SPOILER. Avoid reading if you still plan to see the movie and do not want it spoiled ahead of time.
...
...
...
...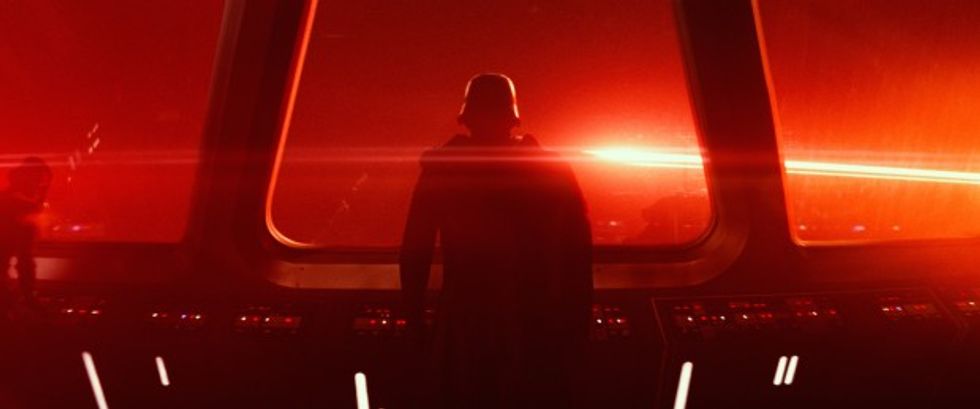 Film Frame/Disney/Lucasfilm via AP
...
...
...
...
...
...
There's no going back.
...
....
...
It was the most shocking scene in "Star Wars: The Force Awakens." At the climax of the movie, Han Solo was murdered by his son, Kylo Ren.
Speaking to stunned fans following a screening of "Episode VII," director J.J. Abrams explained why it was necessary to kill off one of the series' most beloved characters.
"Star Wars had the greatest villain in cinema history. So, how you bring a new villain into that world is a very tricky thing," Abrams told fans, according to Entertainment Weekly. "We knew we needed to do something f***ing bold. The only reason why Kylo Ren has any hope of being a worthy successor is because we lose one of the most beloved characters."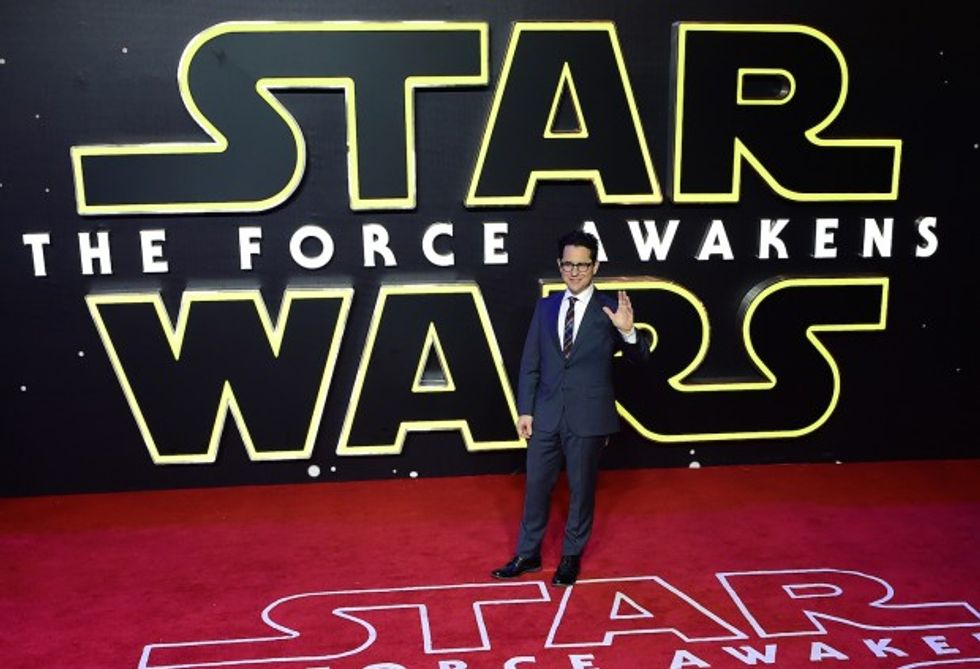 Director J.J. Abrams attends the opening of the European Premiere of 'Star Wars: The Force Awakens' in central London on December 16, 2015. (LEON NEAL/AFP/Getty Images)
Abrams said the scene was intended to cement Ren as a villain who had devoted himself to the dark side.
"Long before we had this title, the idea of 'The Force Awakens' was that this would become the evolution of not just a hero, but a villain," he said. "And not a villain who was the finished, ready-made villain, but someone who was in process."
Co-writer Micahel Arndt further contended that Solo needed to advance the plot, not simply serve as a "sexy piece of luggage."
"I had thought Han's story and Leia's story was just about them coming back together. At the end of the movie they would have reconciled and gotten over their differences. And you would have said, 'Okay, bad stuff happened, but at least they're back together again," Arndt said.
"J.J. rightly asked, 'What is Han doing in this movie?' If we're not going to have something important and irreversible happen to him, then he kind of feels like luggage. He feels like this great, sexy piece of luggage you have in your movie. But he's not really evolving. He's not really pushing the story forward."
"Star Wars: The Force Awakens" opened this past weekend in the U.S., becoming the largest North American debut with $238 million in ticket sales.
—
Follow the author of this story on Twitter and Facebook: