A new study found that children between the ages of 7 and 13 have significant difficulty in identifying dangers before crossing the street.
Researchers at Israel's Ben-Gurion University found that when faced with parked cars and curved roads, the children were far less able than adults to sense the hazard before crossing the street.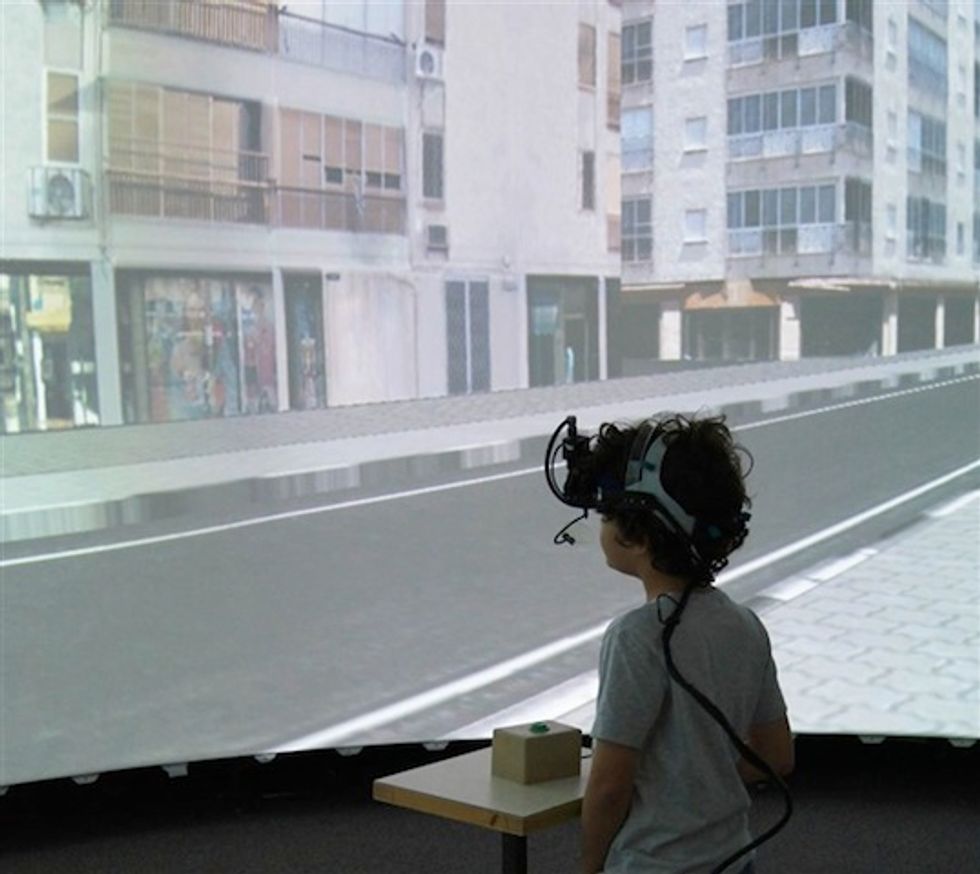 Children and adults were asked to press a button every time they saw a danger as simulated in a virtual lab setting. (Ben-Gurion University)
The study, published in the Elsevier online journal Safety Science, invited 46 children and adults to a virtual simulation lab in southern Israel where they viewed 18 typical urban street scenarios. They were instructed to press a button every time they saw a danger that would stop them from crossing the street. Their eye movements were also recorded in order to understand what stimuli drew their attention.
Adults pressed the hazard button far more times than the children did in scenarios that simulated striped zebra crosswalks, parked vehicles, one- and two-way streets, and crossing near a road curve. There is a major difference between adult and children's responses, particularly the youngest children tested: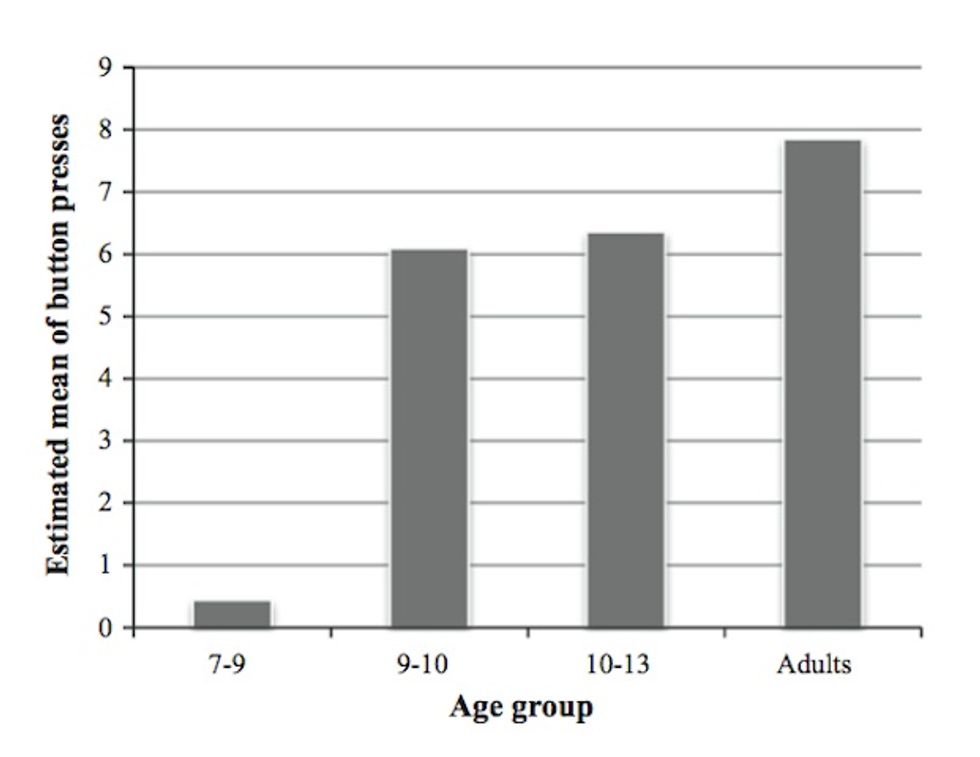 This graph shows the button presses when a parked vehicle obscured the pedestrian's field of view, distributed by age group. (Ben-Gurion University)
The researchers found that even the older children they studied lingered on the curb "for an excessive amount of time," suggesting that they too had difficulty assessing the safety level.
When interviewed later, the children revealed they had difficulty understanding how factors such as car speed and field of vision could impact crossing safety.
"As predicted, we found that child pedestrians age seven to 10 had the most difficulty in identifying when it was safe to cross and recognizing hazards caused by parked vehicles or curvature in the road that restricts field of view," Dr. Anat Meir, a lecturer in the Ben-Gurion University Industrial Engineering and Management department who conducted the study, said in a statement.
According to the U.S. National Highway Traffic Safety Administration, 5 percent of the pedestrian fatalities in the U.S. in 2013 were children 14 and younger.
Previous studies have shown that crosswalks may give pedestrians a false sense of security, leading them to be lest vigilant when crossing.
Besides Meir, the study was also co-authored by professor Tal Oron-Gilad and Dr. Yisrael Parmet.