One of the world's best alpine skiers narrowly avoided a major injury during a run Tuesday night as a camera drone crashed onto the course.
Austria's Marcel Hirscher, four-time World Cup overall champion, was only 10 seconds into the run in Italy when the camera crashed into the snow behind him, narrowly missing his head.
"This is horrible," Hirscher said after the run, according to Mediaite. "This can never happen again. This can be a serious injury."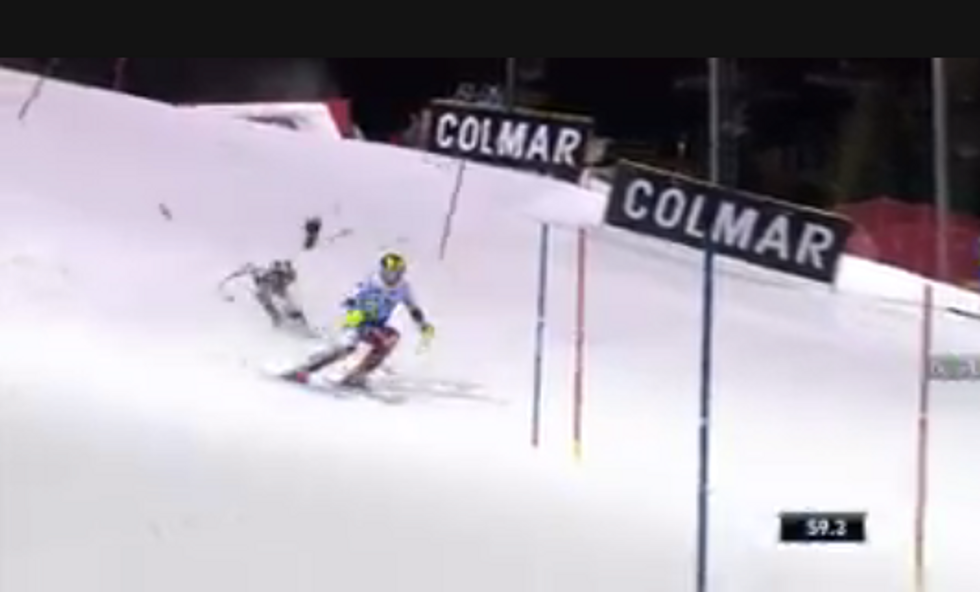 Image via screen grab from Mediaite video
Mediaite reported that the drone crashed just 18 inches away from Hirscher.
Markus Waldner, International Ski Federation director, said that while the drone had been authorized for use, it was not supposed to be flown over the course. Waldner said the federation would ban drones from future World Cup competitions and apologized to the skier.
Hirscher finished in second place behind Henrik Kristoffersen of Norway.
Watch the harrowing incident, courtesy of Mediaite, below.
Your browser does not support iframes.