FedEx said Thursday night that heavy storms would delay some packages from reaching their destinations on time, but stressed the company would work tirelessly to get the packages to their destinations as quickly as possible.
"FedEx is doing everything possible to get customer shipments delivered by Christmas in spite of slight delays due to heavier than planned last-minute shipment volumes and severe weather outbreaks in some areas of the U.S.," spokeswoman Rae Lyn Rushing told TheBlaze in an email.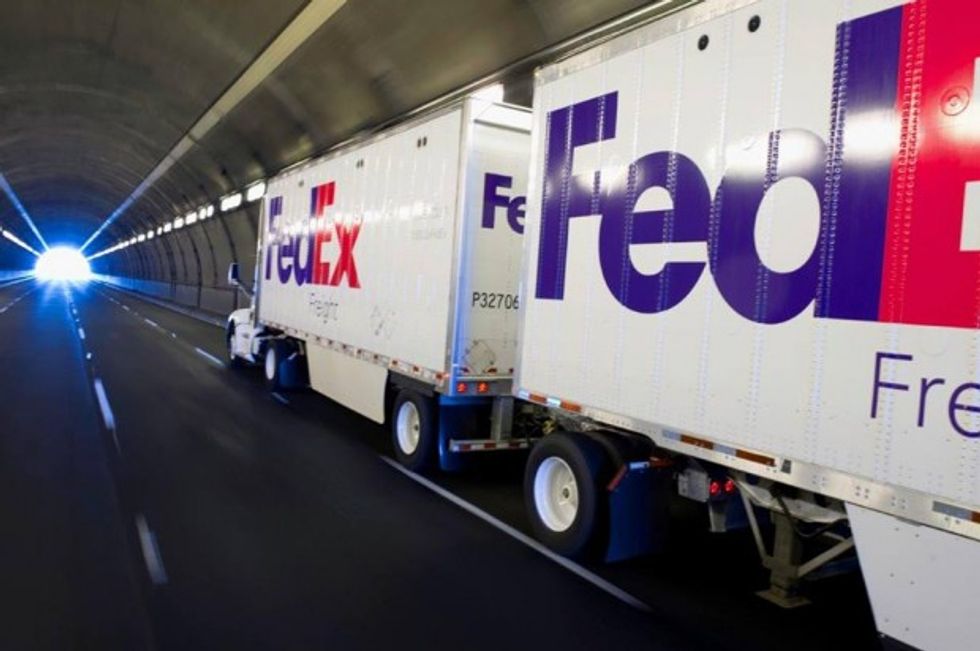 Image source: FedEx via Facebook
Rushing said FedEx would "run limited delivery operations on Christmas Day in some markets" to deliver packages.
"Priority is being given to residential shipments for Christmas Day deliveries," she said.
Many frustrated customers had turned to Twitter earlier in the day to go after the company.
@FedEx I paid extra to receive my shipment by 8 EST tonight & it's still not here. It was in Newark two days ago. I am very disappointed. :(

— Cheri (@Cheri)1451017125.0
@FedEx thanks for not delivering our package on time. Shipped 12/17, won't deliver until 12/29

— Shaun Schofield (@Shaun Schofield)1451015607.0
Thanks @FedEx for not delivering my package and for the terrible customer service. #fedexsucks

— Lucky#3 (@Lucky#3)1451014115.0
@FedEx is seriously ruining Christmas for my 12 yr old and I'm super angry! My package was to be here 12/23 and still isn't! @FedEx sucks

— Andrea McCrary (@Andrea McCrary)1451012926.0
Rushing said counters at FedEx Express stations across the U.S. would be open Christmas Day from 9 a.m. to 1 p.m., allowing customers one final shot to pick up packages.
"FedEx Express employees have volunteered to work these Christmas Day shifts for the benefit of our customers," she said.
Rushing noted customers could check whether their package would be available for pickup by visiting the company's website or calling its help hotline.
—
Follow the author of this story on Twitter and Facebook: