A young Milwaukee girl wasn't sure her family would be able to afford gifts this Christmas, so she wrote a letter to Santa Clause asking for help, WITI-TV reported.
The girl, however, had no luck reaching Santa through his North Pole address in previous years, so she sent her letter to the Milwaukee Police Department asking them to forward it along.
"Dear police, my name is Darriahnna," the letter began. "I need a big favor. I need you to give my letter to Santa."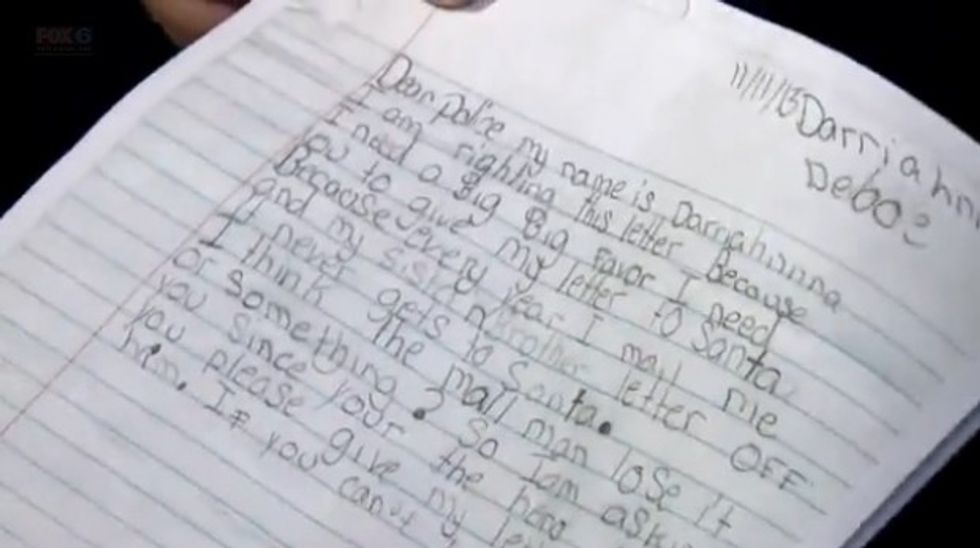 Image source: WITI-TV
When cops from the department saw it, they knew they had to help. Partnering with KMK & Associates, a business that donated some gifts, the police officers paid a visit to the local family.
"This is not just about fighting crime, but it's about affecting change in the families who need it the most," Captain Pierce told WITI.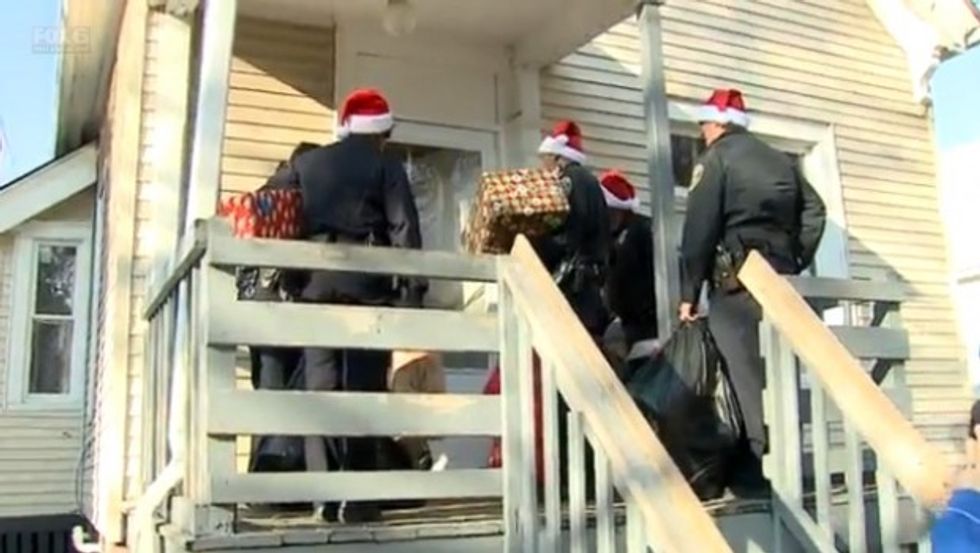 Image source: WITI-TV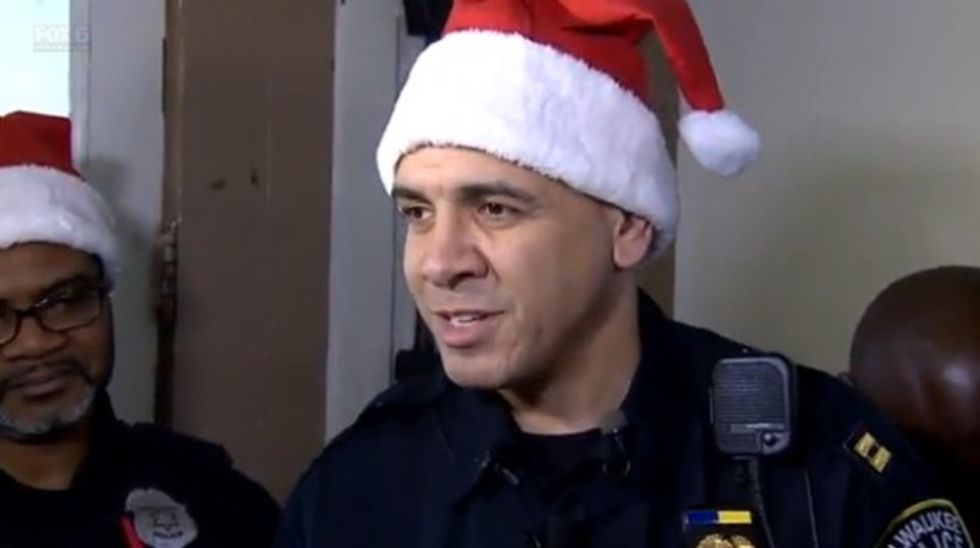 Image source: WITI-TV
The cops, carrying bags full of Christmas gifts, placed the presents under the family's tree early in the morning.
"Everybody who read those words was really touched," Pierce said. "And as we read it, we knew we had to do something."
Watch the officers deliver the gifts:
—
Follow the author of this story on Twitter and Facebook: