A Black Lives Matter activist was unable to provide any "stats" to back up her claims about "rampant" Islamophobia and discrimination against black people at U.S. airports, offering up her "experiences" instead.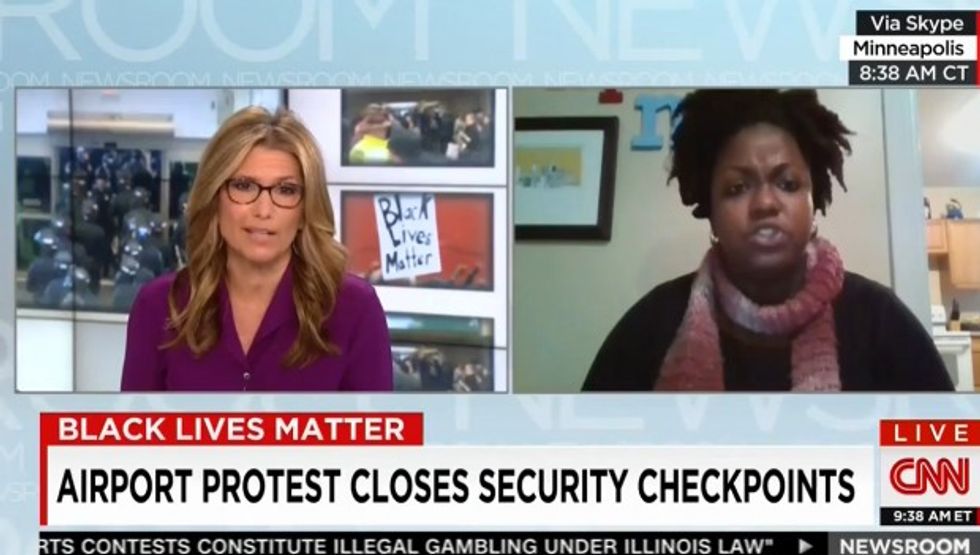 CNN
When questioned by CNN's Carol Costello about the Black Lives Matter movement's decision to disrupt a Minneapolis airport on Wednesday amid terror concerns, Asha Long replied with a point that didn't seem to answer the question.
"Safety for black lives is an illusion, especially at the airports," she said. "As you know…Islamophobia is rampant, especially in the airports. So many people are taken off their flights and harassed."
Costello quickly interrupted, saying "there's no evidence that many, many people are taken off their flights."
"I think there is," Long responded.
"Give me stats," Costello requested.
"I don't have statistics for you. What I do have is experience as a black person," the activist replied. "I see my Muslim counterparts being harassed on the daily."
Long went on to say that it is a "good idea" to disrupt a major airport during a time of heightened security and terror threats.
---