You might want to venture outside this Christmas and glance up at the night sky.
For the first time since 1977, a rare full moon will glow over the Earth. Called the "Full Cold Moon" because it marks the start of winter, the rare phenomena won't happen again until 2034, according to NASA.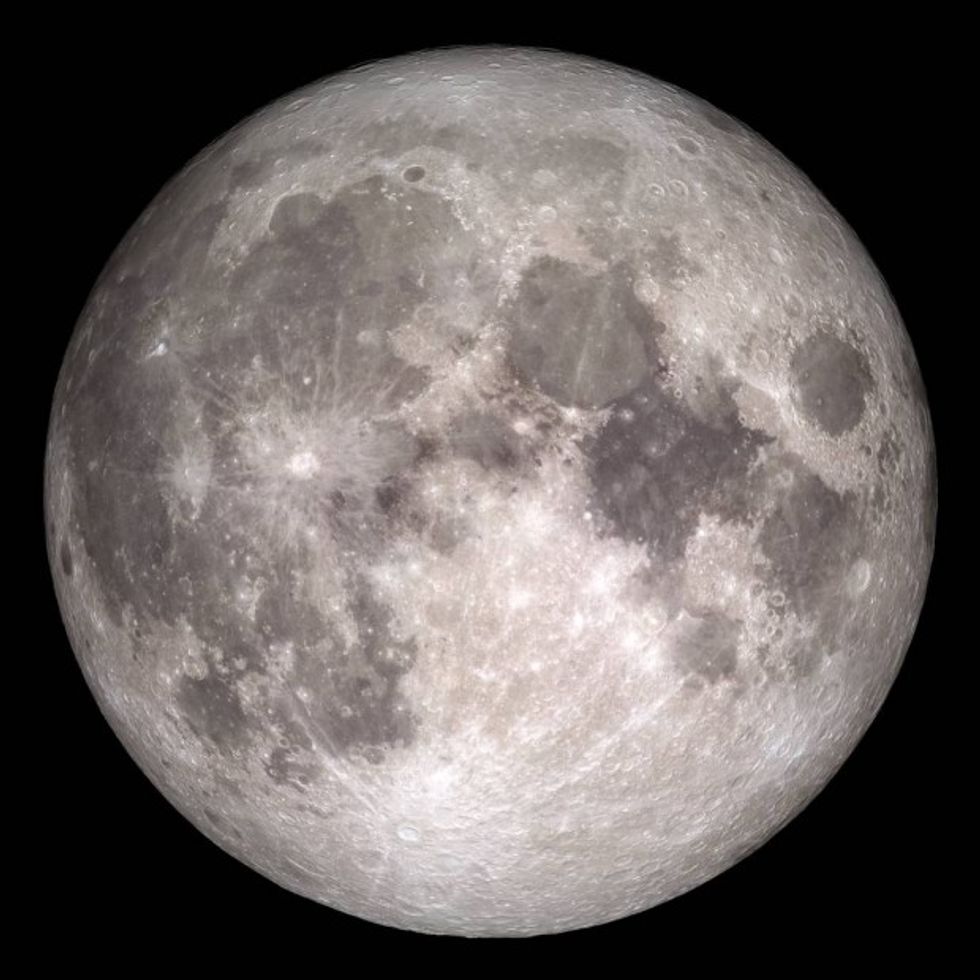 How the moon will appear on Christmas, 2015. (NASA/Goddard/Lunar Reconnaissance Orbiter)
"As we look at the moon on such an occasion, it's worth remembering that the moon is more than just a celestial neighbor," said John Keller, NASA's Goddard Space Flight Center. "The geologic history of the moon and Earth are intimately tied together such that the Earth would be a dramatically different planet without the moon."
The moon's peak is set to occur at 6:11 a.m. ET, the space agency said.
—
Follow the author of this story on Twitter and Facebook: