NFL star Peyton Manning has retained the services of Ari Fleischer, a former White House aide, amid the accusations that he took performance-enhancing drugs while with the Indianapolis Colts.
According to the Denver Post, Fleischer heads a sports communications firm and is an advisor to the Denver Broncos quarterback. He referred to the Al Jazeera undercover report, posted online and set to air later Sunday, as "junk journalism."
"There's no truth to it," Fleischer told the Denver Post. "What they have is a well-known con man from England who secretly recorded a former intern."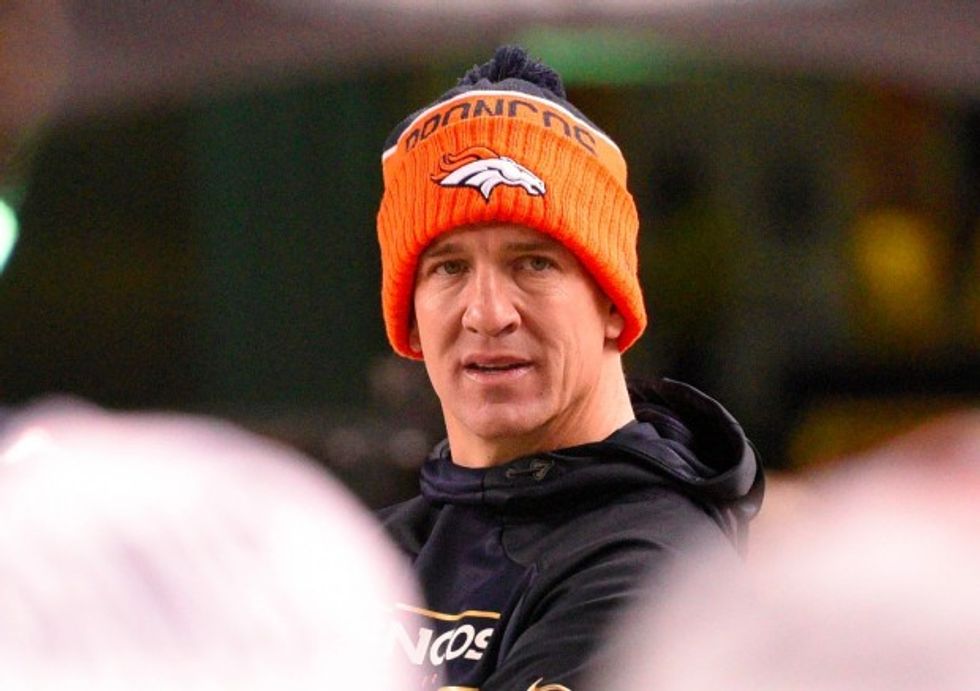 Denver Broncos quarterback Peyton Manning. (AP Photo/Don Wright)
The report accuses Manning of taking human growth hormones, prescribed under his wife's name, while he was being treated for neck fusion surgeries in 2011.
"The allegation that I would do something like that is complete garbage and is totally made up," Manning said in a statement. "It never happened. Never. I really can't believe somebody would put something like this on the air. Whoever said this is making stuff up."
In the report, Liam Collins, a British hurdler, went undercover as part of an investigation into the use of performance-enhancing drugs. Then, Collins supposedly met with Charles Sly, a former pharmacist who contended that he mailed the HGH to Manning's wife so to eliminate any trace to the NFL player himself.
Sly later recanted what he told to Collins in a follow-up interview with Al Jazeera. In that interview, he said the allegations were "absolutely false and incorrect" and accused Collins of taking advantage of him following the death of Sly's fiancée.
The Denver Broncos released a statement Sunday morning, slamming the Al Jazeera report as "utterly ridiculous." 
"Knowing Peyton Manning and everything he stands for, the Denver Broncos support him 100 percent. These are false claims made to Al Jazeera, and we don't believe the report," the statement said. "Peyton is rightfully outraged by the allegations, which he emphatically denied to our organization and which have been publicly renounced by the source who initially provided them."
"Throughout his NFL career, particularly during his four seasons with the Broncos, Peyton has shown nothing but respect for the game," the team's statement read. "Our organization is confident Peyton does things the right way, and we do not find this story to be credible."
Fleischer served in the White House under former President George W. Bush from 2001 to 2003. Manning has been sidelined for the past month with a foot injury.
Related articles around the web