A California man who allegedly doused a woman in gasoline and set her on fire on Christmas Day has been arrested.
Police apprehended 51-year-old Clarence Duwell Dear without incident after receiving a tip that he had gotten on a bus in Altadena after 10 a.m. Sunday, KTLA reported.
Dear was taken to the Pomona Police Department where he was booked on $1 million bail for a murder charge, the police report said.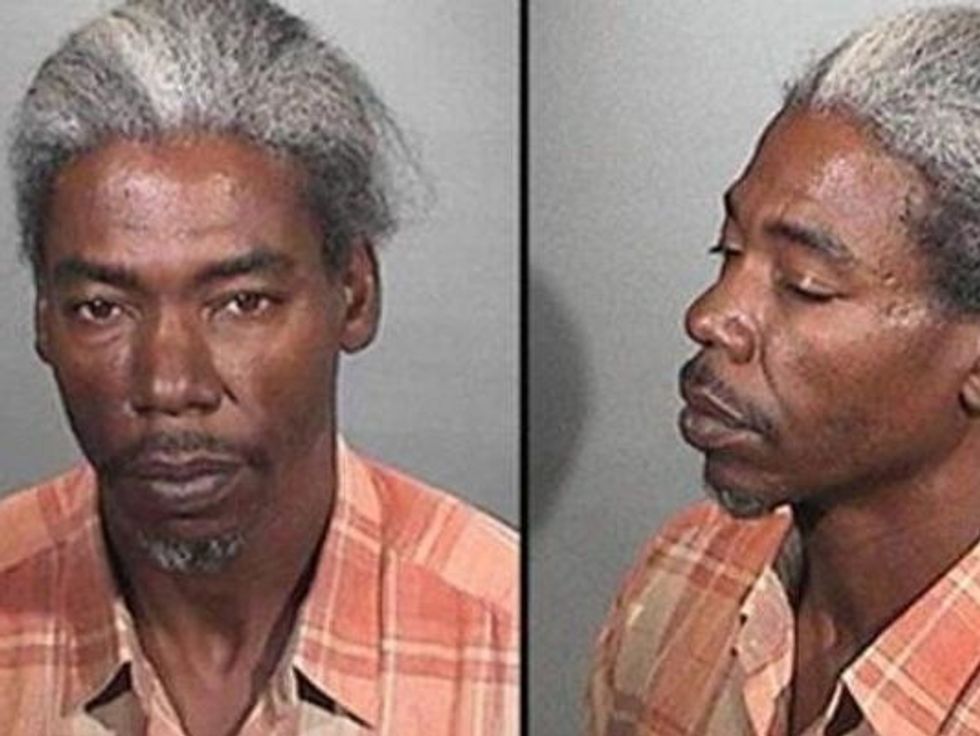 51-year-old Clarence Duwell Dear. Image source: Pomona Police Department.
Pomona Police officers had responded to reports on Christmas Day that a person had been set on fire in the 1500 block of Cordova Street.
The victim was later identified as 41-year-old Dawn Hensley.
Officials believe that the Dear and Hensley got into a domestic dispute that escalated to physical violence.
The preliminary report suggests that Dear allegedly chased the Hensley from their residence, doused her with gasoline, then ignited her — possibly with a lit cigarette. Hensley then collapsed in the street, fully engulfed in flames.
Neighbors came to Hensley's aid and remained by her side until Los Angeles County fire personnel arrived, KTLA reported. She was later pronounced dead at a local hospital.
Dear's first court appearance is scheduled to take place in Pomona Superior Court on Tuesday, Dec. 29.
—