Hillary Clinton is once again the most admired woman in the world, according to an annual Gallup survey, topping the likes of Queen Elizabeth, Malala Yousafzai and Oprah Winfrey.
This year's survey marked the 20th time that Clinton has received the honor, including the last 14 consecutive years. Over the span of the last 20 years, Clinton has been first lady, a senator, secretary of state, and twice a Democratic presidential candidate, which has helped keep her name atop the list of female world leaders.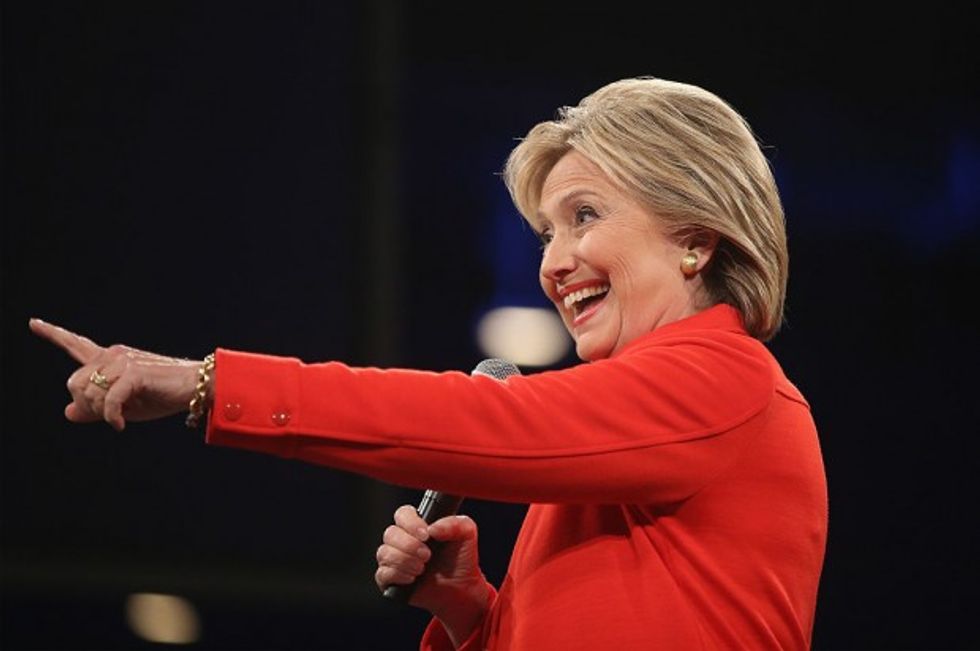 Hillary Clinton speaks to guests at the Jefferson-Jackson Dinner, Oct. 24, 2015. (Getty Images/Scott Olson)
Clinton has received the honor more than any other woman in history. Former First Lady Eleanor Roosevelt received the award only 13 times, while Margaret Thatcher received it six times and Jacqueline Kennedy received it five times.
On the mens' side, President Barack Obama took 2015's honor as the most admired man. Obama edged out Pope Francis and Republican presidential frontrunner Donald Trump. Sen. Bernie Sanders (I-Vt.) and retired neurosurgeon Ben Carson were the other two White House hopefuls who were eligible for this year's award.
"Trump's surprisingly strong and often controversial presidential campaign has made him a prominent news figure this year and, thus, top-of-mind for many Americans," Gallup said of Trump. "This helps explain his strong showing when Gallup asks Americans, in an open-ended fashion, to name the man they admire most. The successful businessman has finished in the top 10 four other times, including from 1988 through 1990 and in 2011."
Obama has received the award each of the last eight years. He has now tied former presidents Ronald Reagan and Bill Clinton, who have also each received the distinction eight times, enough for second on the all-time list.
Former President Dwight Eisenhower won the award a record 12 times.
—