Police are still searching for suspects who stole a statue of baby Jesus from the nativity of a North Jersey church over the holiday weekend.
Church officials said that this is the fifth theft of this nature to occur in New Jersey this Christmas season.
James Goodness, the Newark Roman Catholic Archdiocese spokesman, confirmed that four other churches in the archdiocese had lost statues of the baby Jesus, and called the thefts "nonsensical."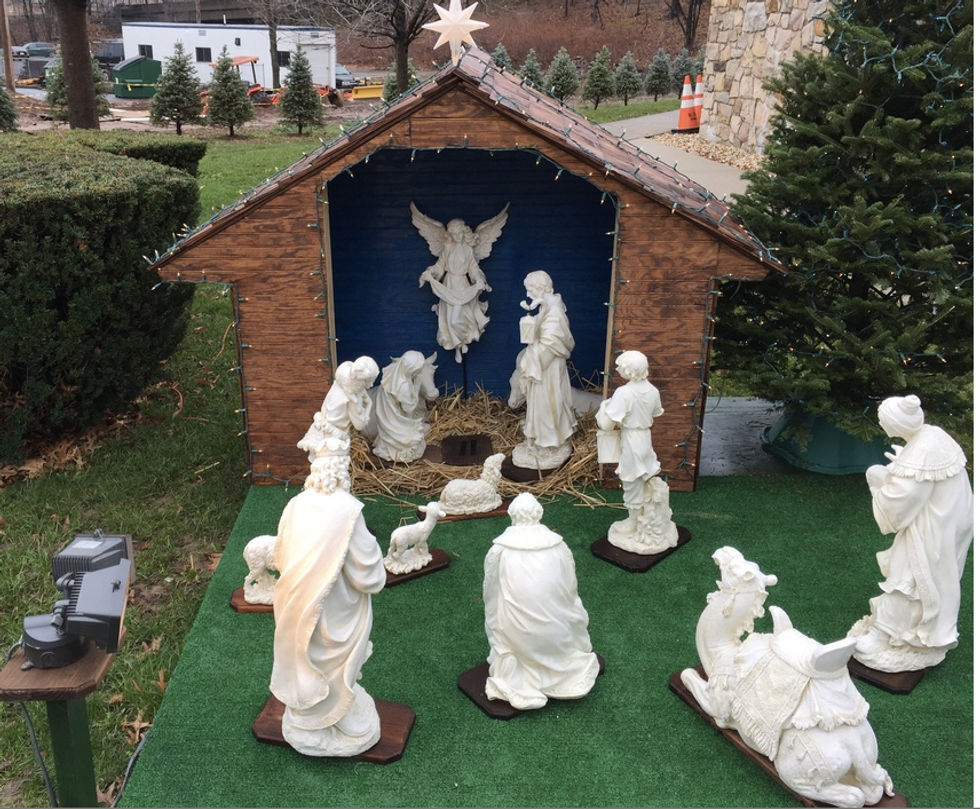 Image source: Saint Clare RC Church.
Father Peter Galbick of St. Clare's Catholic Church in Clifton said the statue was stolen between 7 p.m. Saturday and 7 a.m. Sunday, WNBC reported.
"We are deeply disturbed that some group or person stole the baby Jesus from the outdoor nativity last night ... on the second day of Christmas," a message on the St. Clare RC Church's website said. "Let us continue to pray for the conversion of sinners, most especially those that did this act."
The other churches who lost their Jesus statues included Our Lady of Sorrow and St. Cecilia, both in Kearny, Sacred Heart in Lyndhurst and Queen of Peace in North Arlington.
"It's very sad that someone would look to do this, not just because it's Christmas, but anytime," Goodness said.
As police continue to gather information, St. Clare's has asked people to post photographs of the baby Jesus statue on Facebook.
__
H/T: WNBC