When a woman rented the hit Christian movie "War Room" — about the power of prayer — from a Redbox machine Monday night, she received some unexpected "blessings" as well.
In a public Facebook post, blogger Jennifer Allwood wrote that her friend Michelle found more than just a DVD when she rented "War Room" from a Redbox at a local grocery store in Kansas City.
Pressed inside of the back of the box, so as not to block the movie's barcode, was a $5 bill and a note.
"Enjoy some snacks on us! Blessings," the note read.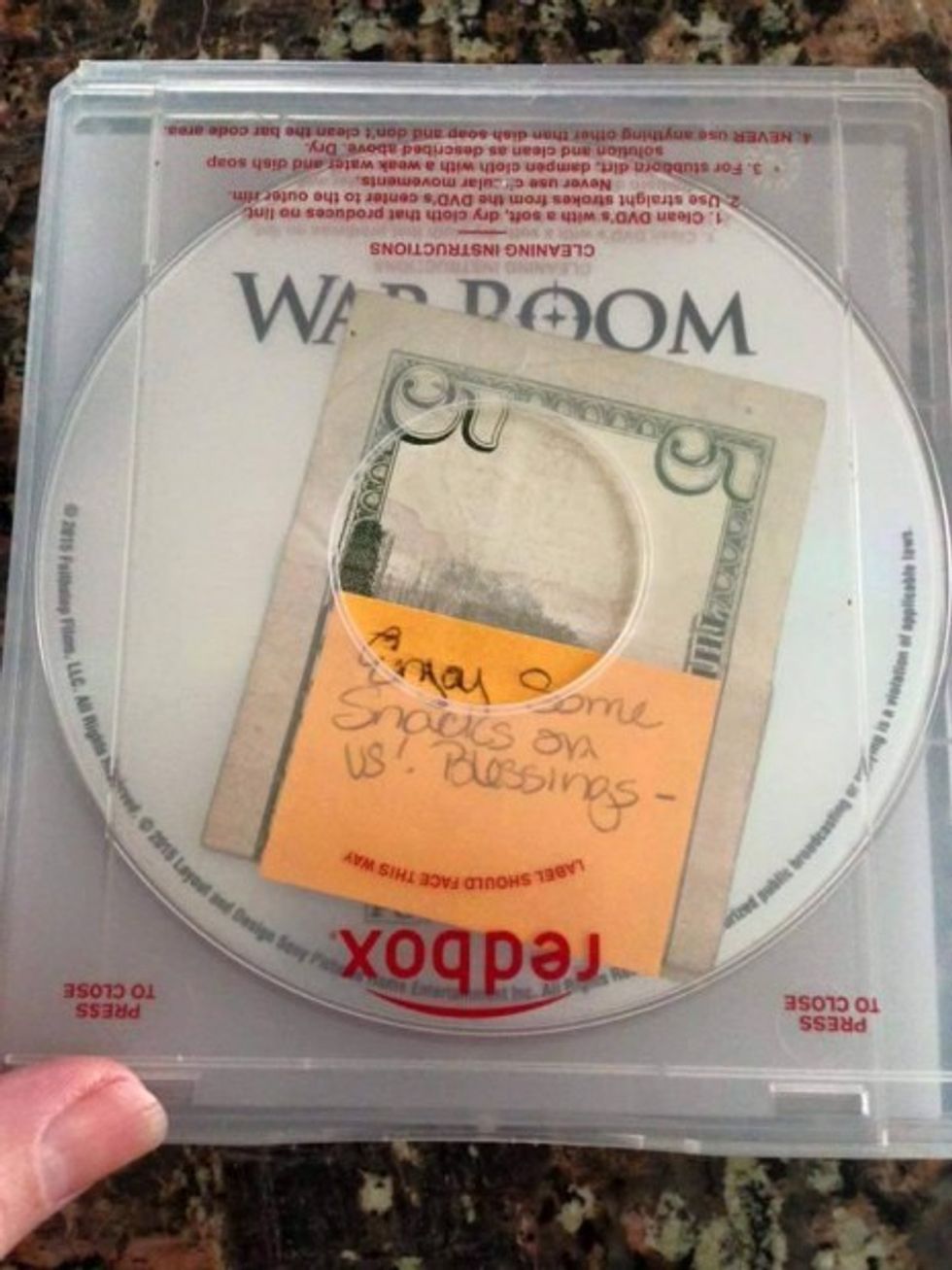 Image via Facebook/Jennifer Allwood
"Is that not the coolest thing ever???" Allwood posted to her Facebook page, which has more than 143,000 likes.
The post, which she published Monday night, has been shared more than 20,000 times and has garnered over 100,000 likes and thousands of comments as of Tuesday morning. Allwood told TheBlaze that the post has been seen by approximately 4 million people.
"It's a great testament to the fact that people crave good news," Allwood told TheBlaze.
Allwood saw her friend's photo of the DVD — for which she moved the money from the back to the front so people could see the title of the film — and asked permission before she shared it on her business Facebook page. While she is a painter and designer, Allwood said she likes to share "daily encouragement" as well.
Facebook user Cheryl Waldner said the same thing happened to her family when they rented "War Room."
"Just when you think this world is beyond redemption someone steps up and proves there's still kindness and love toward strangers with no expectations of anything in return," Facebook user Nancy Deschepper commented on the post.