It turns out that a mysterious light shining from a single window of a darkened and abandoned Louisiana hospital was not a Christmas tree, as many on social media speculated. Police have entered the room of the defunct building and removed two-by-fours wrapped in lights.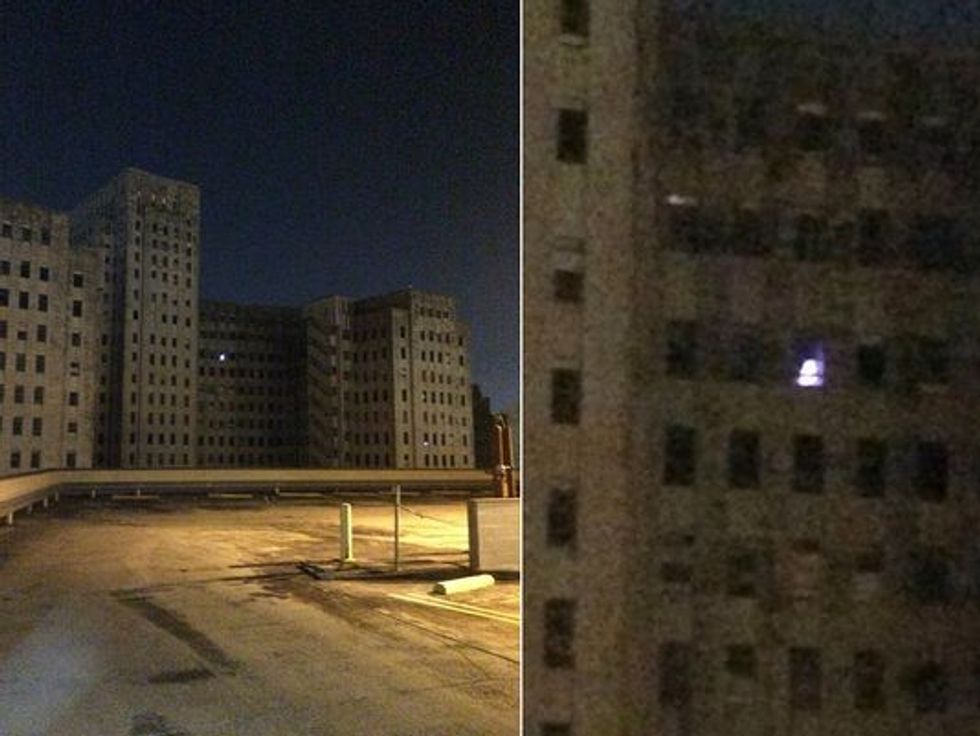 The eerie lights coming from Charity Hospital Dec. 28. (Image source: Mike Arbon)
The mystery at Charity Hospital was solved Tuesday night when the Louisiana State Police entered the room and determined the occurrence to be a break-in. But that was not before rumors ranging from a display of holiday spirit to a supernatural sighting lit up the internet Monday, when the image of the glowing window first went viral.
Mike Arbon, an employee at Tulane Medical Center, took the photo that took social media by storm. He seemed to have mixed feelings about the eerie sighting, describing it as "pretty" and "a little creepy."
"It's really pretty and little creepy," Arbon said. "It gave me chills when I saw it and, of course, made me think of my brother, who passed away at Charity Hospital."
In all likelihood, someone simply broke in to the 77-year-old building that was abandoned after Hurricane Katrina in 2005, a hospital spokesperson told WDSU-TV.
(H/T: The Times Picayune)