A defendant in Springfield, Massachusetts, was unable to participate in his arraignment hearing Monday. A court-appointed lawyer notified the judge that his client has "no pants."
Dermont E. Weaver Jr., 31, was arrested Saturday and charged with five counts of open and gross lewdness after he exposed himself to a family walking by a bar in Springfield.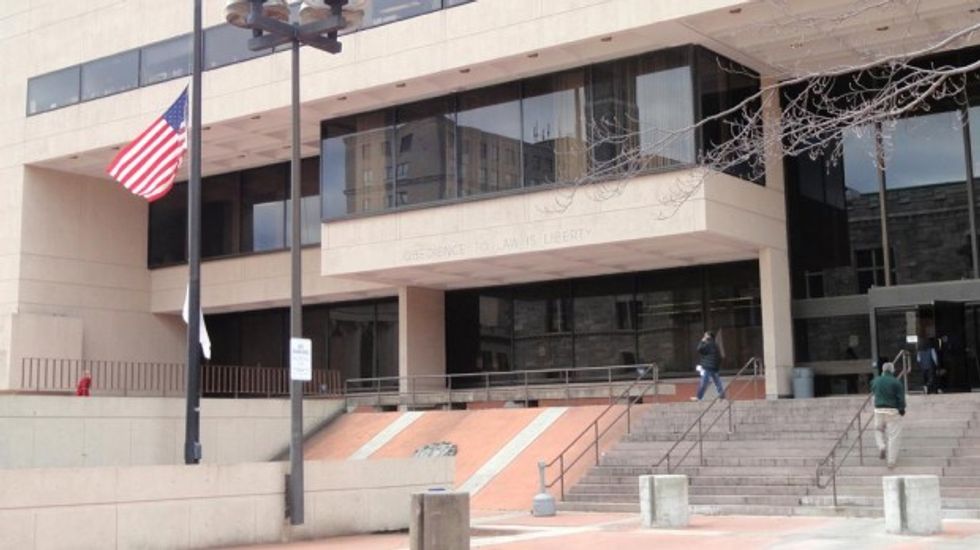 Springfield County Courthouse (Deaderot/Creative Commons)
When it came time for Weaver to be arraigned, his lawyer, Anna Levine, made the embarrassing admission to Judge John Payne.
"The defendant has no pants," she explained, when asked why her client was in the courthouse lockup instead of the courtroom.
The reason for Weaver's wardrobe issue goes back to his arrest, when, according to MassLive.com, he was wearing only a hooded sweatshirt and running shoes.
While the judge was unable to arraign Weaver, he did order a mental health evaluation at Levine's request.
(H/T: WCVB-TV)