A German cardinal has asked soccer fans to boycott the 2022 World Cup if the event cannot be relocated from Qatar.
In an interview with the German newspaper Süddeutsche Zeitung, Cardinal Rainer Maria Woelki, archbishop of Cologne, accused Qatar of luring migrant workers to the country with false promises of high wages, then exploiting them and treating them "like animals."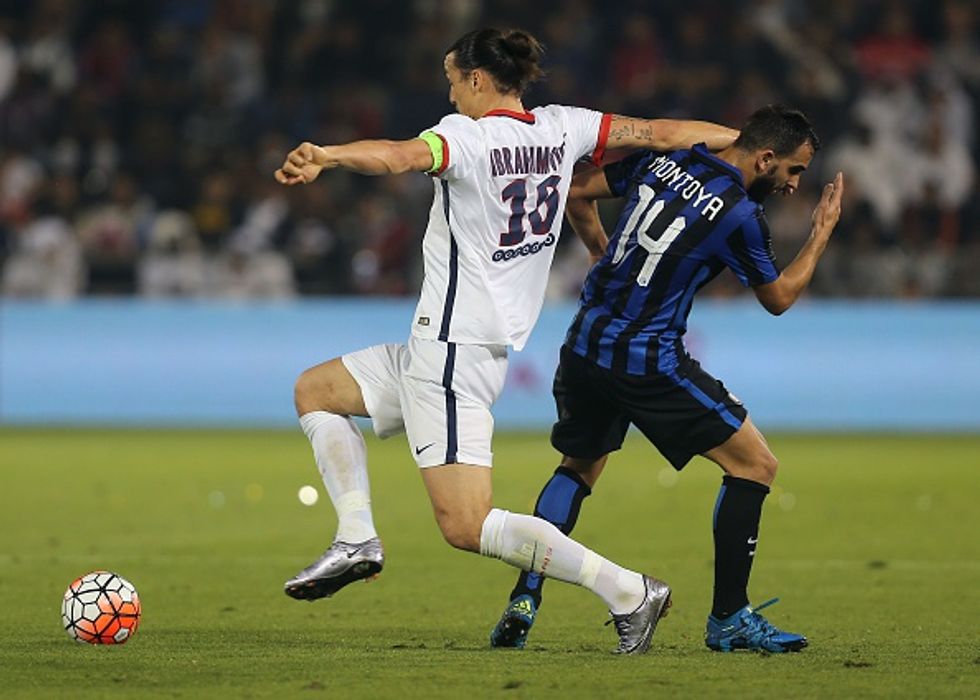 Paris Saint-Germain (PSG)'s Swedish forward Zlatan Ibrahimovic, left, fights for the ball with Inter Milan's Spanish defender Martin Montoya during the friendly soccer match between PSG and Inter Milan at Jassim Bin Hamad Stadium in the Qatari capital Doha on Dec. 30. (Karim Jaafar/AFP/Getty Images)
Cardinal Woelki, a dedicated soccer fan, said he could not understand how it had been possible to choose Qatar in the first place as its reputation for exploiting migrant workers is not hidden knowledge, the Tablet reported.
"On arrival, migrants have their passports taken away and are humiliated and dehumanized," he said.
A 2015 report from the United Nations High Commissioner for Refugees criticized the strict labor laws in Qatar and other countries in the Persia Gulf, while an Amnesty International report in 2013 said that migrant workers in Qatar were "treated like cattle".
In Qatar, a conservative Wahhabi Islam country, freedom of speech is very limited. It is illegal for citizens to criticize the government or Islam. Though other religions are permitted, the sharing of one's religion is strictly forbidden. It is also illegal to convert from Islam to another religion as apostasy is a capital offense under Shariah law.