A Wisconsin teenager could face up to 3 1/2 years in prison after allegedly punching one of his high school teachers in the face.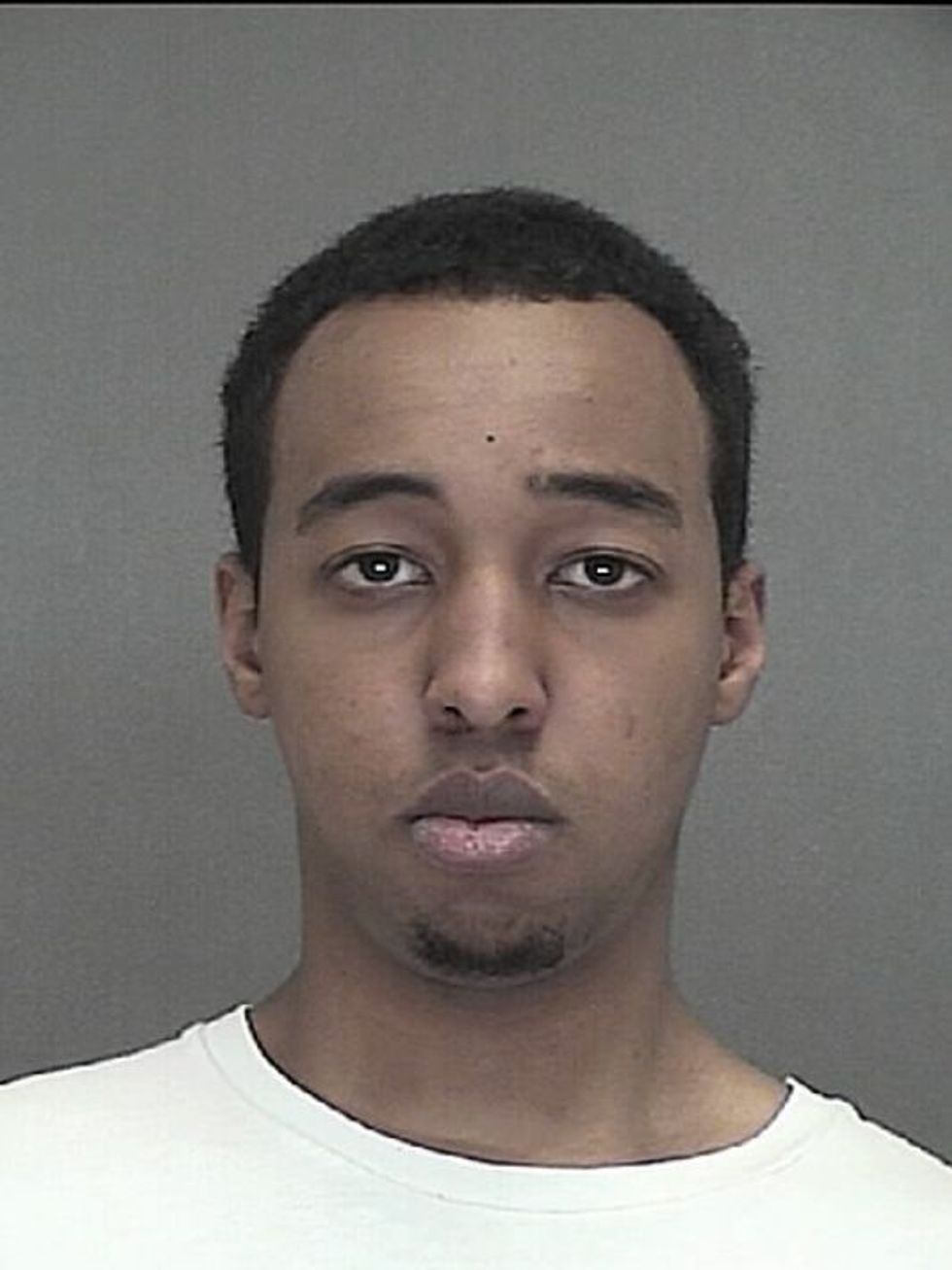 Ridwaan Mohamud (Image source: Brown County Jail)
Ridwaan H. Mohamud, 17, a student at Southwest High School in Green Bay, was being counseled by the teacher on Friday about getting picked on by other students. The male teacher, who was not named, made a joke that he would be willing to date the student, meaning it as a way to tell Mohamud that he isn't ugly, according to the Green Bay Press Gazette.
The student's family told WBAY-TV that as someone from a Somalian background, the perceived homosexual comment was offensive. However, the school's associate principal, Jeff Vanlannen, told police that he, too, believes the teacher was not making advances on the student.
But while Mohamud's mother tried to calm his anger over the weekend, Mohamud walked into class on Monday, called out the teacher's name as he approached him, and then punched him in the face. The teacher did not try to defend himself.
Mohamud is charged with substantial battery and disorderly conduct. If convicted, he could face up to 3 1/2 years in prison.
Mohamud was released from jail after promising to appear in court. He will be tried as an adult.
(H/T: College Fix)