He had a violent arrest history and was released from state prison 10 months ago. Then on Friday morning Chevez Antwann Fiason broke into a Florida home and shot at two people inside, investigators told WTSP-TV.
But the owner of the Lakeland residence was armed, too — and returned fire at the 24-year-old and killed him, WTSP said.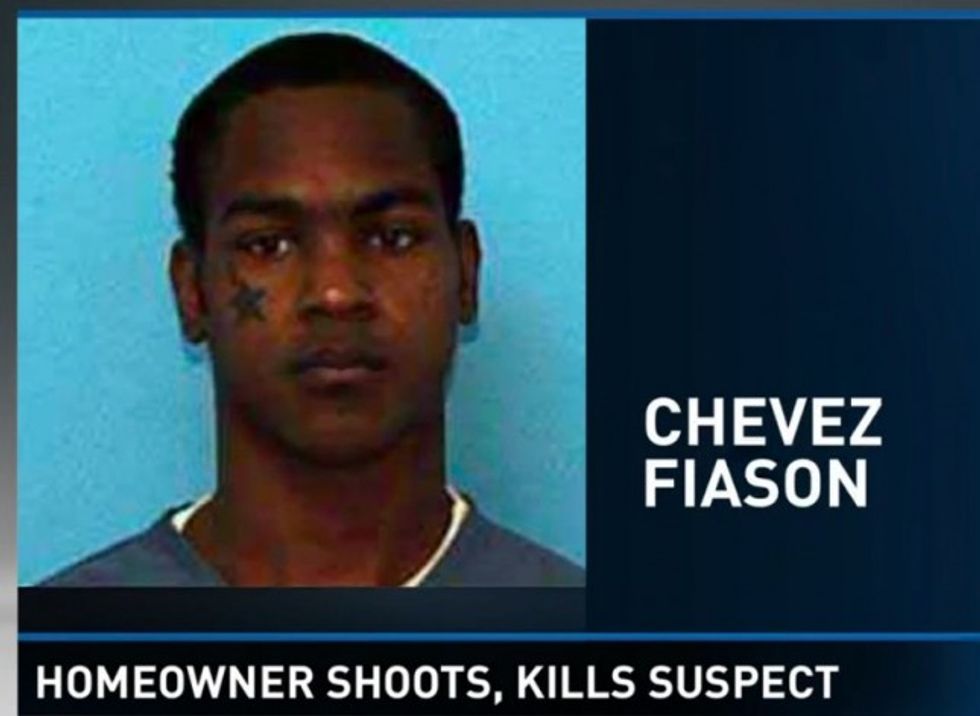 Image source: WTSP-TV
"Forcing your way into an occupied residence is a bold and foolish decision," Sheriff Grady Judd said in a statement. "If you are foolish enough to break into someone's home, you can expect to be shot in Polk County."
No other injuries were reported, WTSP said.
"I was surprised, the first day of the year and to see the crime unit, CSI," neighbor Virgil Grimes told the station. "I was surprised because this is a good neighborhood."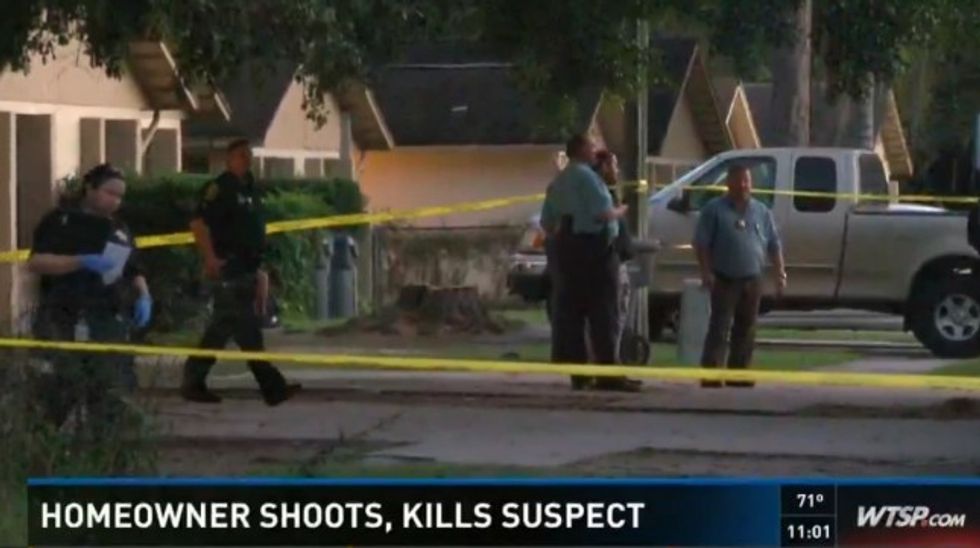 Image source: WTSP-TV
Another man offered WTSP a blunt assessment of Fiason's death: "When you're living that kind of life, it comes with the territory."
The Polk County Sheriff's Office called it a "stand your ground" shooting, the station said. The state's "stand your ground" law — a hot topic after George Zimmerman killed unarmed teenager Trayvon Martin in 2012 — says when you're attacked, you don't have to retreat and can use deadly force if you believe it's necessary to prevent your death or great bodily harm to you.