New Jersey Gov. Chris Christie defended his stance on banning guns from those on the terror watch list and argued that the majority of Americans agree with him.
"I signed the bill that banned guns from people on the terror watch list," Christie said during an interview on Fox News Sunday morning. "As president, I would make sure the terror watch list was actually accurate, but I think most Americans believe if you're on the terror watch list, you shouldn't be able to buy guns."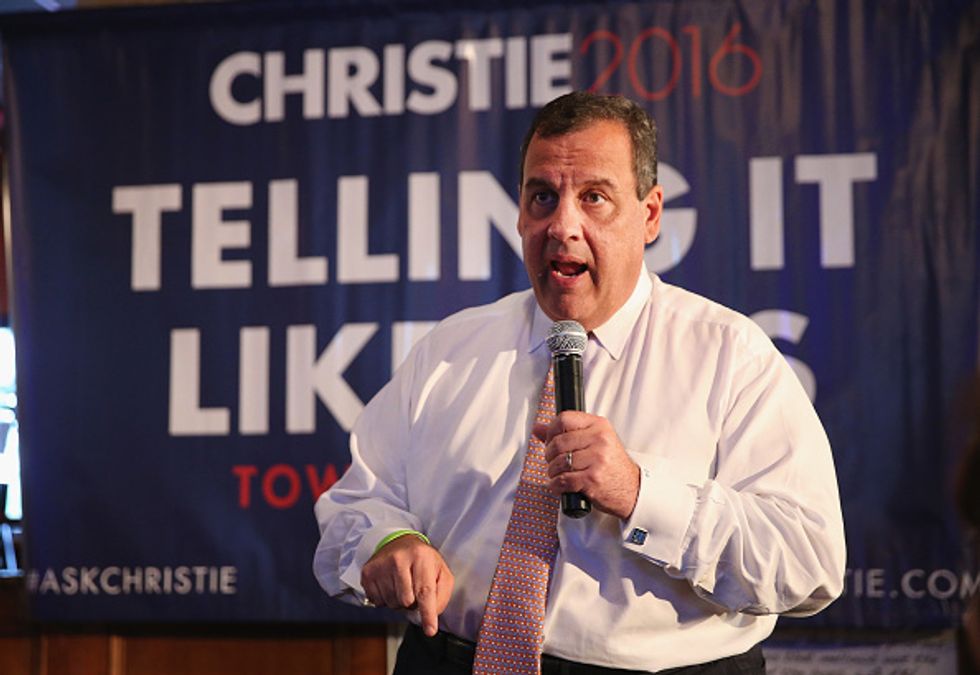 DAVENPORT, IA - JULY 24: Republican presidential hopeful New Jersey Governor Chris Christie speaks to guests gathered for a campaign event at Jersey Grille on July 24, 2015 in Davenport, Iowa. (Photo by Scott Olson/Getty Images)
Christie also told Fox News' Chris Wallace that he has not changed his stance on gun control since campaigning for the Republican presidential nomination and listed laws that he has vetoed while governing the Garden State that would have enforced stricter gun control and bans.
"The approach I'm going to take is to protect Second Amendment rights but also make sure to make decisions that are in the best interest of the people of New Jersey," Christie said. "I think that's what people in the United States want, and that's the kind of president that I'm going to be."
Christie has been criticized for struggling to balance pro-gun rights views with his past as an anti-terrorism prosecutor. While in New Hampshire in December, Christie said that people who are on the government list should have a way to appeal to be removed.
In an interview with The Weekly Standard last month, Christie said that "in theory, I do not have a huge problem," with the proposal to ban guns from those on a no-fly terror watch list.
Watch a clip of Christie's interview on "Fox News Sunday" below.