Cheering union members gathered Monday at the headquarters of Local 1199 SEIU, a strong health care workers union, at a rally for hiking the minimum wage, where New York Gov. Andrew Cuomo (D) spoke to the public on his latest initiative, WCBS radio reported.
New York just raised its base minimum wage from $8.75 to $9 on New Year's Eve. Now, Cuomo wants to raise the minimum wage for nearly 30,000 state university workers to $15.
The New York governor also intends to gradually raise the hourly wage to $15 for all New York state workers, making it the highest in the nation.
"You can't make it on a minimum wage job," Cuomo said. "You need two, three, four minimum wage jobs to actually make it."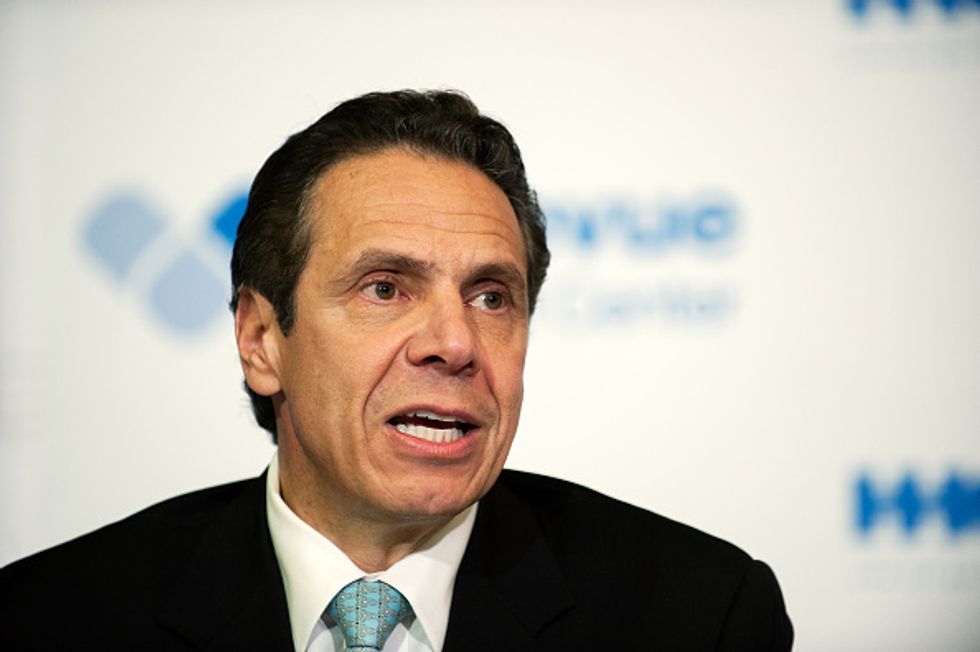 New York Governor Andrew Cuomo hopes to eventually raise the state minimum wage to $15 for all New Yorkers. (Bryan Thomas / Getty Images)
Cuomo's new wage plan would affect about 28,000 employees in the State University of New York system.
"If you had taken the minimum wage in 1970 and you had indexed it to inflation, you know what it would be today?" Cuomo said. "Fifteen dollars an hour."
New York lawmakers are expected to debate the proposal during the 2016 session, which begins Wednesday in Albany.
(H/T: WCBS)