U.S. officials have contacted Iran to examine the possibility of a deal to trade jailed Washington Post reporter Jason Rezaian for unspecified "other detainees," a senior Iranian official said, according to Iran's Fars News Agency.
"Some Americans contact us sometimes, asking us to exchange him with other detainees, but the sentence has not been announced yet," said judiciary spokesman Gholamhossein Mohseni Ejei, quoted by Reuters citing the Fars report Sunday.
Ejei provided no further details as to what conditions would be acceptable to each side for a trade deal or the identity of the "other detainees."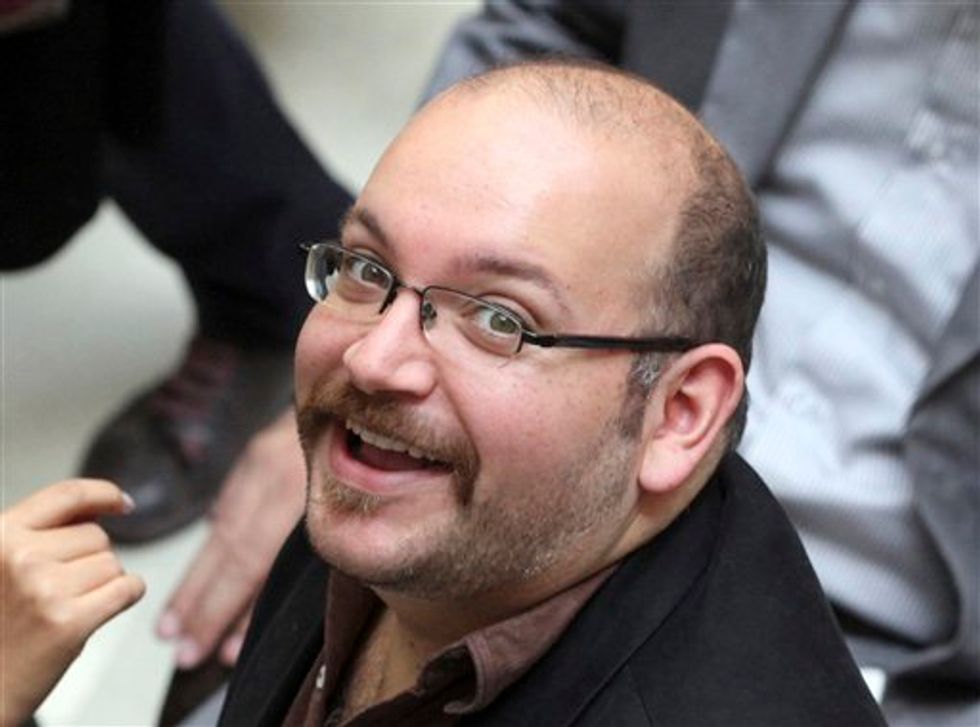 Jason Rezaian, an Iranian-American correspondent for the Washington Post, is seen in a file photo. (AP/Vahid Salemi)
A senior White House official told Reuters, "We're not going to comment on every public remark by Iranian officials concerning our detained and missing citizens. We continue to make all efforts to bring our citizens home."
Reuters noted that Iranian parliament speaker Ali Larijani has in the past suggested that Rezaian, 39, could be swapped for Iranian prisoners in the U.S., while the Daily Beast has previously reported that other Iranian officials have also dangled the possibility of a trade deal for 19 Iranians being held in the U.S.
Rezaian — who holds both Iranian and U.S. citizenship — was sentenced to an unspecified prison term after being convicted of charges that include espionage following his arrest in July 2014.
Reuters noted that four U.S. citizens aside from Rezaian are currently being held in Iran, including Christian pastor Saeed Abedini, former U.S. Marine Corps Sgt. Amir Hekmati, Nizar Zakka, an American-Lebanese IT expert, and U.S.-Iranian businessman Siamak Namazi.
Also, private U.S. investigator Robert Levinson is believed to have disappeared in Iran in 2007.
None of the cases were resolved as part of the Iran nuclear deal announced this past summer and spearheaded by Secretary of State John Kerry.
The Washington Post last month issued a statement saying Rezaian's poor health and mistreatment placed him in "immediate danger." The newspaper asserts he has done nothing wrong and has called the legal proceedings "farcical."