According to a new report by the pro-abortion Guttmacher Institute, states have enacted 288 restrictions on abortion since 2010.
The "2015 Year-End State Roundup" also shows that almost as many pro-life laws were passed in the last five years as were passed in the previous 15 years.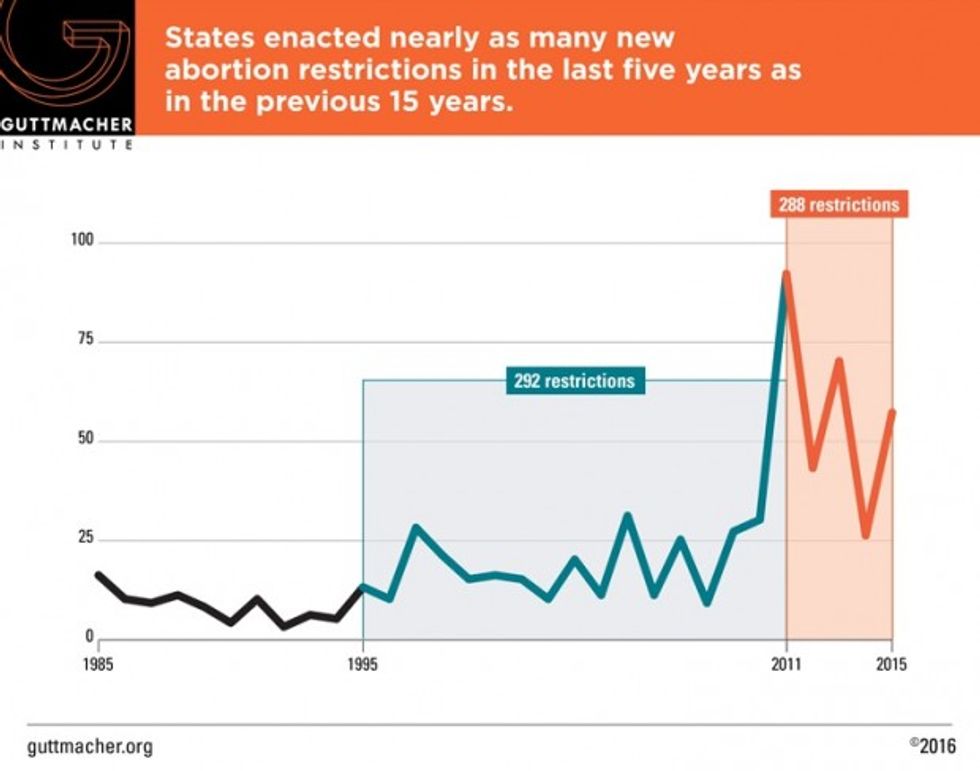 Image source: Guttmacher Institute
In 2015, 17 states enacted 57 new pro-life laws.
According to the report, states implemented a variety of regulations on the abortion industry, such as requiring an ultrasound, counseling or a waiting period prior to a procedure, or limiting abortion to the first trimester of pregnancy.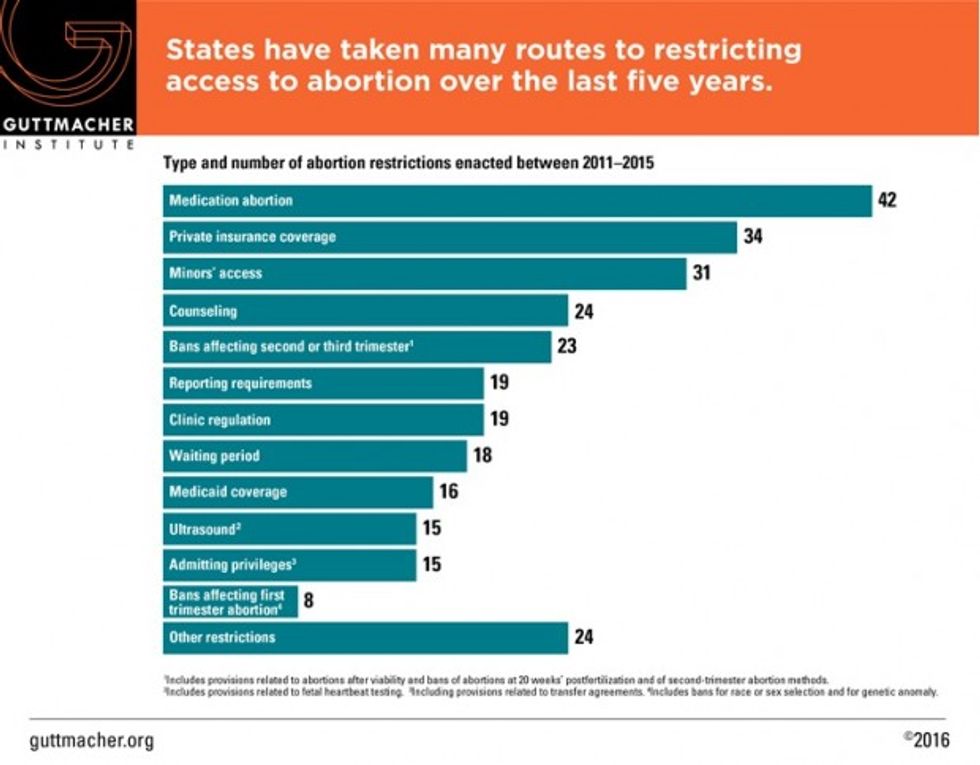 Image source: Guttmacher Institute
Thirty-one states enacted at least one new pro-life law in the last five years. Ten states enacted more than 10 new regulations. Those 10 states are responsible for 60 percent of the new regulations.
Four states — Arkansas, Indiana, Kansas and Oklahoma — each enacted more than 20. Kansas has enacted 30 pro-life laws since 2010, the most of any state.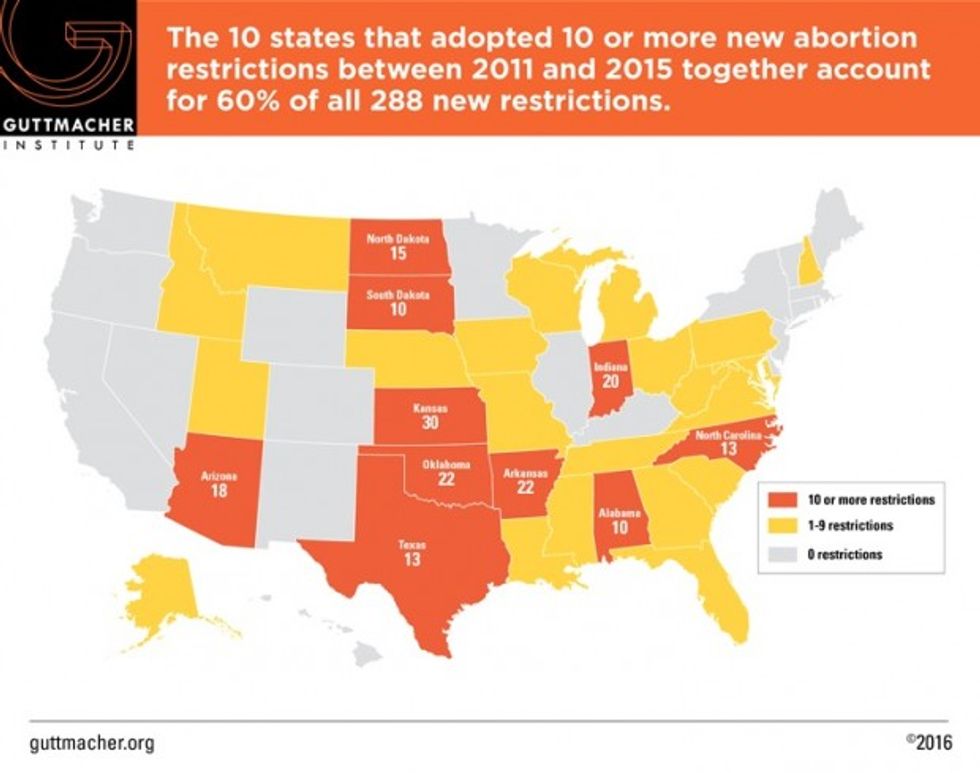 Image source: Guttmacher Institute
Guttmacher also examined laws enacted by several states seeking to regulate "fetal tissue donation" following allegations that Planned Parenthood, the nation's largest abortion provider, was harvesting and selling aborted fetal body parts.
In 2015, the Center for Medical Progress released a series of undercover videos alleging that the organization traffics in aborted fetal body parts.
Profiting from the sale of human organs, including those of the unborn, is illegal in the United States.
The videos spurred several state and congressional investigations into Planned Parenthood's business practices, as well as legislative actions.
Representatives for Planned Parenthood have denied profiting from illegal transactions, and the organization announced it will no longer accept "reimbursement" for "reasonable expenses related to tissue donation."
Guttmacher called the "sting videos" responsible for laws regulating "the process for fetal tissue donation or biomedical research" passed or introduced in several states.
According to Guttmacher, North Carolina approved a law that prohibits the sale of fetal tissue for a profit, "paralleling federal requirements." Arizona passed a regulation that requires "facilities to report any donation of fetal tissue to the state."
In addition to the laws passed by North Carolina and Arizona, "measures related to fetal tissue donation and research" were introduced in Alabama, California, Michigan, New Jersey, Ohio, New York and Wisconsin.