ANKARA, Turkey (TheBlaze/AP) -- Vice News says reporter Mohammed Rasool has been released on bail in Turkey.
VICE News is pleased to confirm its reporter, Mohammed Rasool, has been released having been held in a Turkish prison for 131 days.

— VICE News (@vicenews) January 5, 2016
Rasool was taken into custody along with two of his colleagues in late August 2015. The other two journalists, Jake Hanrahan and Philip Pendlebury, were released in September. Rasool remained jailed.
"VICE News has received confirmation from the British Foreign & Commonwealth Office that two of our journalists, Jake Hanrahan and Philip Pendlebury, have been released from a Turkish prison," the outlet said in September.
"While we are grateful that they have been freed, we are deeply worried by reports that our other VICE News colleague, Mohammed Ismael Rasool, has had his appeal of release rejected by the Turkish government," the statement continued.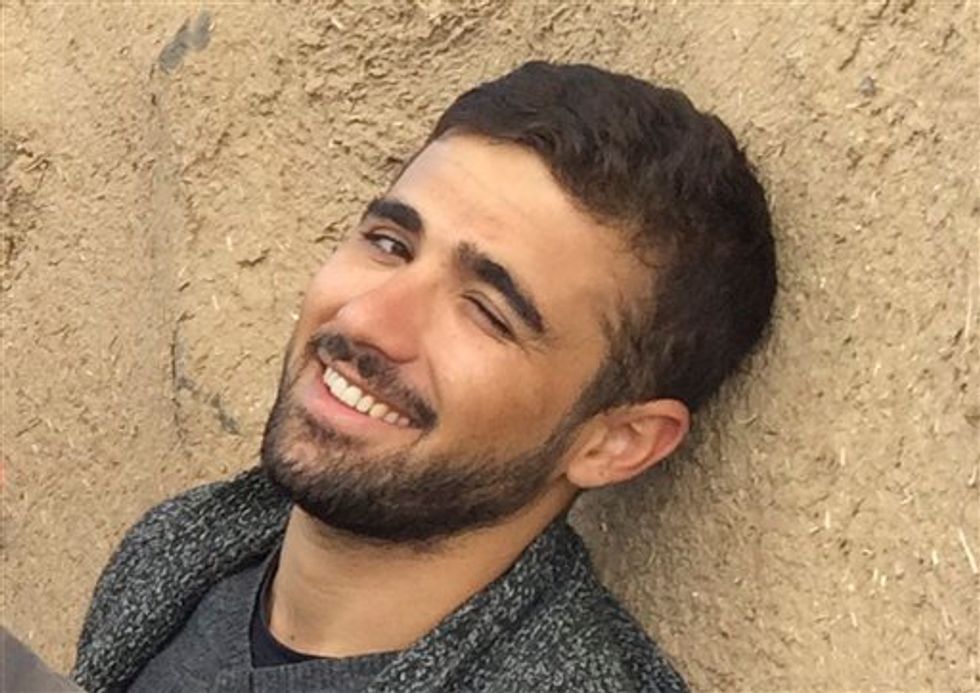 In this Saturday Nov 1, 2014 file photo, freelance translator Mohammed Rasool is pictured during a break while working with an Associated Press team in Suruc, Turkey. (AP Photo/Elena Becatoros, File)
Rasool was released Tuesday after 131 days in custody. Vice News said in a statement that no bail was posted and that Rasool was detained "as a protective measure," according to Turkish court documents.
Rasool, who lives in Turkey, cannot leave the country and must report to a police station twice a week.