Are political progressivism and socialism the same thing? According to Glenn Beck, the answer to that question is yes. In fact, the radio host said Wednesday that there is "no difference" between the two.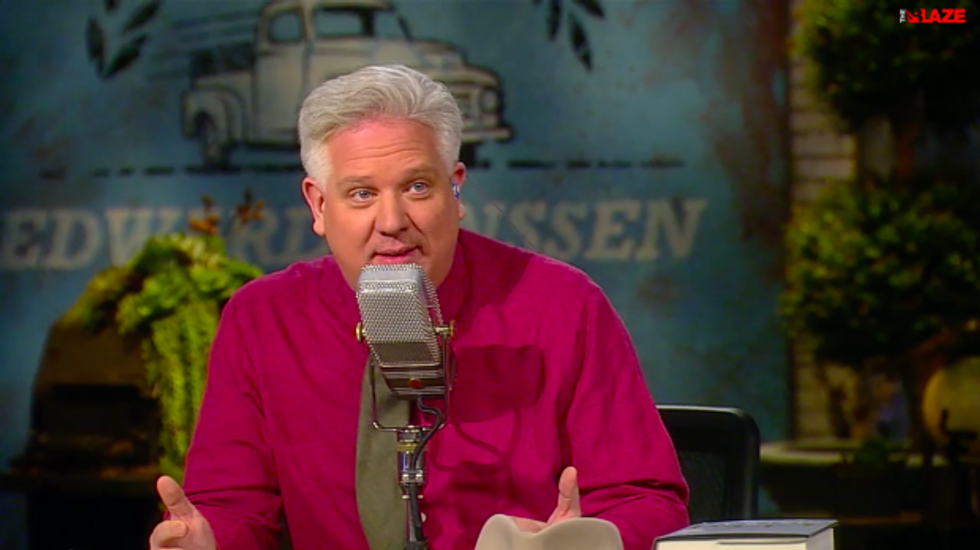 Image source: TheBlaze TV
"There is no difference between a progressive and a socialist," Beck said on The Glenn Beck Radio Program. "Anybody who tells you differently is lying to you."
Beck's comments came as he and radio co-hosts Pat Gray and Stu Burguiere discussed Democratic front-runner Hillary Clinton's apparent dodging of a question from MSNBC's Chris Matthews on the difference between a Democrat and a socialist.
Rather than answer the question directly, Clinton sidestepped Matthews' inquiry, saying she is a "progressive Democrat" who "likes to get things done."
Beck ultimately took his comments a step further, asserting that progressives like Clinton and President Barack Obama are "communists with patience," adding that the reason Obama outlined executive action on gun control is because he knows Clinton — should she be elected president — will expand his progressive action.
"It's why Barack Obama signed in gun control yesterday in his executive order because he knows, if Hillary Clinton gets in, she'll leave that in and build on top of it even more gun control — it's progressive," Beck said.
The radio host added that Democrats will take "little, teeny steps to get you where you want to go" in order to enact more progressive policies.
Complimentary Clip from TheBlaze TV The full episode of The Glenn Beck Program, along with many other live-streaming shows and thousands of hours of on-demand content, is available on just about any digital device. Click here to watch every Glenn Beck episode from the past 30 days for just $1!