Adam Satterly had just left a courtroom in Louisville, Kentucky, after his bond was revoked when a racially-charged phrase he shouted landed him right back in front of Jefferson County Judge Olu Stevens.
"Punk a*** n***er," Satterly is heard shouting from the hallway outside the courtroom.
But Stevens apparently heard what the defendant said, and ordered that deputies brink Satterly back in.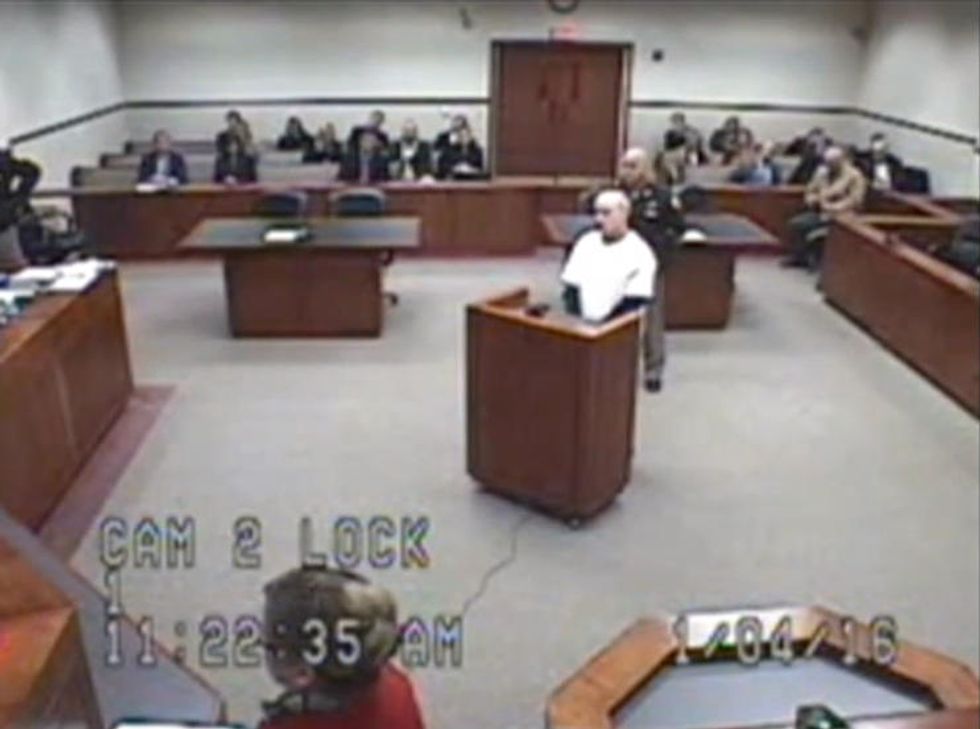 Image source: WDRB-TV
"Is there something that you wish to say to me?" Stevens asked him.
"No, that was to my brother," Satterly responded.
"Oh was that your brother, because I heard you say a racial epithet," the judge said.
Satterly then told the judge that he "didn't mean it like that," but that didn't matter to Stevens, who is black. Steven then informed the defendant that he was holding him in contempt of court for 60 days for using the phrase, regardless of how he may have meant it.
"You don't speak those words in here. And that word particularly, you don't use that word," Stevens said. "It's disrespectful; don't ever do it again."
(H/T: WDRB-TV)