Vice President Joe Biden said in an interview Wednesday that he "deeply regrets" not throwing his hat in the ring for the 2016 Democratic presidential nomination.
However, in his interview with WVIT-TV, the former senator stressed that after talking to advisers, family members and testing his campaign message, he ultimately made the correct decision.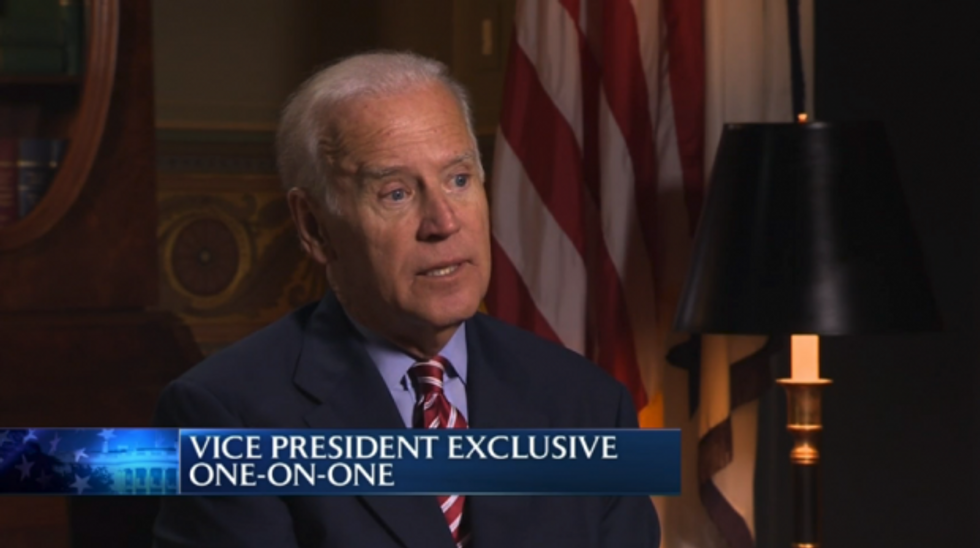 Image source: WVIT-TV
"I regret it every day, but it was the right decision for my family and for me," Biden said in the interview. "And I plan on staying deeply involved."
Biden, who has made two previous bids for the White House, has been mostly silent about his decision, following his Oct 21. announcement that he would not run. During that announcement, Biden said that he was "out of time" to make a viable bid for the Democratic nomination.
Also during that announcement, Biden said that the recent death of his 46-year-old son, Beau, who died of brain cancer, also played a role in his decision.
"As my family and I have worked through the grieving process, I've said all along what I've said time and again to others, that it may very well be that that process, by the time we get through it, closes the window on mounting a realistic campaign for president, that it might close," Biden said at the time. "I've concluded it has closed."
Watch Biden's interview below:
—
Follow the author of this story on Twitter and Facebook:
[facebook //www.facebook.com/plugins/like.php?href=