During an interview on Fox News' "The Kelly File" Wednesday evening, Dana Loesch condemned a German mayor's response to a mass sexual assault in her city.
Cologne police said that on New Year's Eve, more than a thousand men "of Arab or North African appearance," committed a series of crimes including sexual assaults, robberies and at least one rape.
Police called the chaos "a completely new dimension of crime." And reports indicate that at least eight of the suspects who have been identified were in the country as asylum seekers.
Cologne Mayor Henriette Reker has become the center of an international controversy for her response to the crimes, which came during a press conference, when Reker suggested that women keep "an arm's length" between themselves and men that they do not know in an effort to avoid sexual assault.
"There's always the possibility of keeping a certain distance of more than an arm's length — that is to say to make sure yourself you don't look to be too close to people who are not known to you, and to whom you don't have a trusting relationship".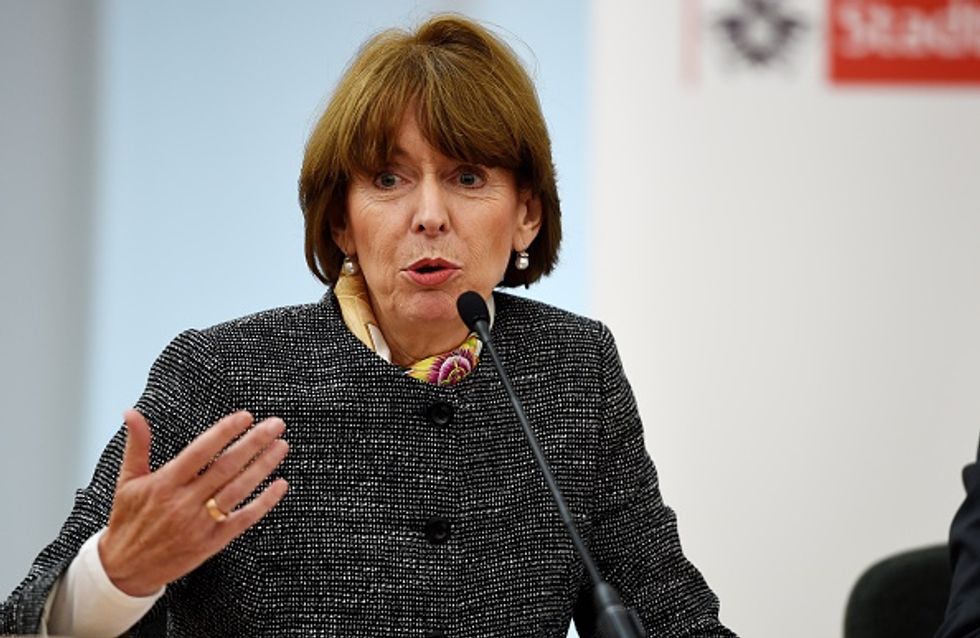 Cologne Mayor Henriette Reker answers questions during a press conference Nov. 20, 2015 in Cologne a month after she was stabbed in the neck in an attack apparently over her work with refugees. (AFP photo/Patrik Stollarz)
Reker added that women should "stick together in groups, don't get split up, even if you're in a party mood".
"She's shaming these women who endured this," Loesch told Kelly. "It's really hard to stay an arm's length away from someone who is grabbing at you, who is separating you — physically manhandling you — separating you from your group."
Loesch cited one report of a 17-year-old girl who had been surrounded by 30 men during the attacks.
This Dec. 31, 2015, photo shows people gathering in front of the main railway station in Cologne, western Germany. Police in Cologne told AFP they have received more than 100 complaints by women reporting assaults ranging from groping to at least one reported rape, allegedly committed in a large crowd of revelers during year-end festivities outside the city's main train station and its famed Gothic cathedral. (Markus Boehm/AFP/Getty Images)
Both Loesch and host Megyn Kelly sharply criticized the mayor for blaming the victims.
"It's her fault, she should have run faster," Kelly said.
"Oh, I know, her 'code of conduct,' right?" Loesch replied. "It's offensive on it's face. And it was all done for the sake of political correctness, because German officials didn't want to rock the boat."
"This mayor's going to have to dial it back, and she's going to have to come out and issue a public apology," Kelly said at the end of the segment.