MEXICO CITY (AP) -- Mexican President Enrique Pena Nieto announced Friday that fugitive drug lord Joaquin "El Chapo" Guzman was recaptured six months after he escaped from a maximum security prison.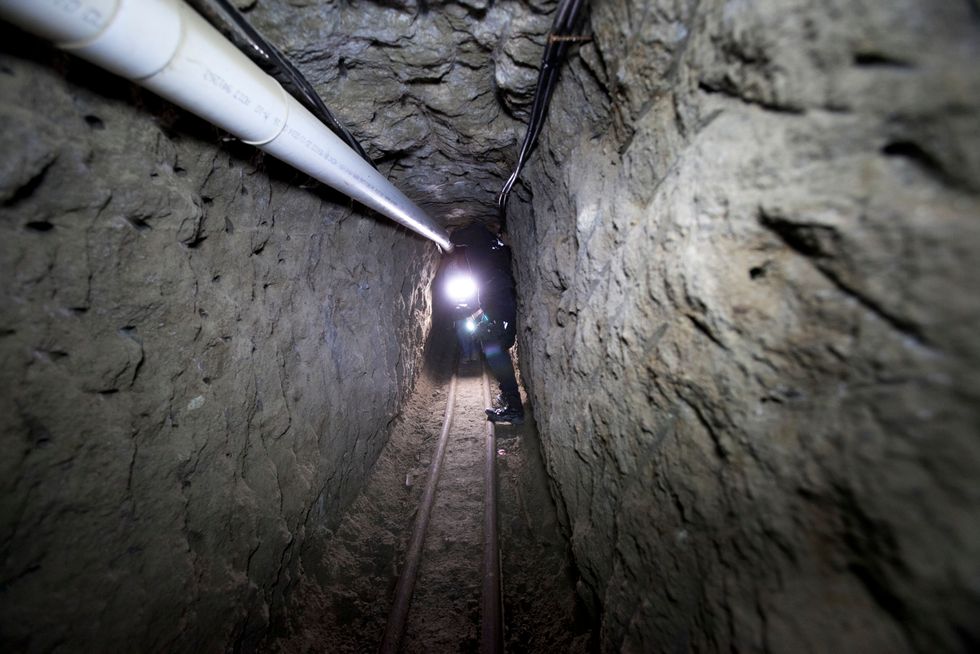 Federal Police officer stands in the tunnel where according to authorities drug lord Joaquin "El Chapo" Guzman made his escape from the Altiplano maximum security prison in Almoloya, west of Mexico City, Thursday, July 16, 2015. Two Mexican lawmakers say at least 18 minutes had elapsed from when Mexico's most prized prisoner slipped into a mile-long tunnel Saturday night and when authorities became aware. An official with the National Security Commission said he would try to confirm the figure, but did not think it was that much time. (AP Photo/Marco Ugarte)
An official who spoke on condition of anonymity because he was not authorized to be quoted by name said Guzman was apprehended after a shootout with Mexican marines in the city of Los Mochis, in Guzman's home state of Sinaloa. He said Guzman was taken alive and was not wounded.
Responding to what was seen as one of the biggest embarrassments of his administration - Guzman's July 11 escape through a tunnel from Mexico's highest-security prison - Pena Nieto wrote in his Twitter account on Friday: "mission accomplished: we have him."
Misión cumplida: lo tenemos. Quiero informar a los mexicanos que Joaquín Guzmán Loera ha sido detenido.

— Enrique Peña Nieto (@EPN) January 8, 2016
"I would like to inform Mexicans that Joaquin Guzman Loera has been detained."
Five people were killed and one Mexican marine wounded in the clash.
The Mexican Navy said in a statement that marines acting on a tip raided a home in the town of Los Mochis before dawn. They were fired on from inside the structure. Five suspects were killed and six others arrested. The marine's injuries were not life threatening.
At the home marines seized two armored vehicles, eight rifles, one handgun and a rocket-propelled grenade launcher.
Photos of the arms seized in the raid suggested that Guzman and his associates had a fearsome arsenal at the non-descript white house.
Two of the rifles seized were.50-caliber sniper guns, capable of penetrating most bullet-proof vests and cars. The grenade launcher was found loaded, with an extra round nearby. And an assault rifle had a .40 mm grenade launcher, and at least one grenade.