The Florida Department of Children and Families is investigating why a 3-year-old boy in his diaper was found driving his Power Wheels motorized car along a county highway — US 19 — in Crystal River on Wednesday.
Some drivers stopped their cars when they saw the boy driving the battery-powered mini car along the median and made sure he didn't get any further, WFLA-TV reported.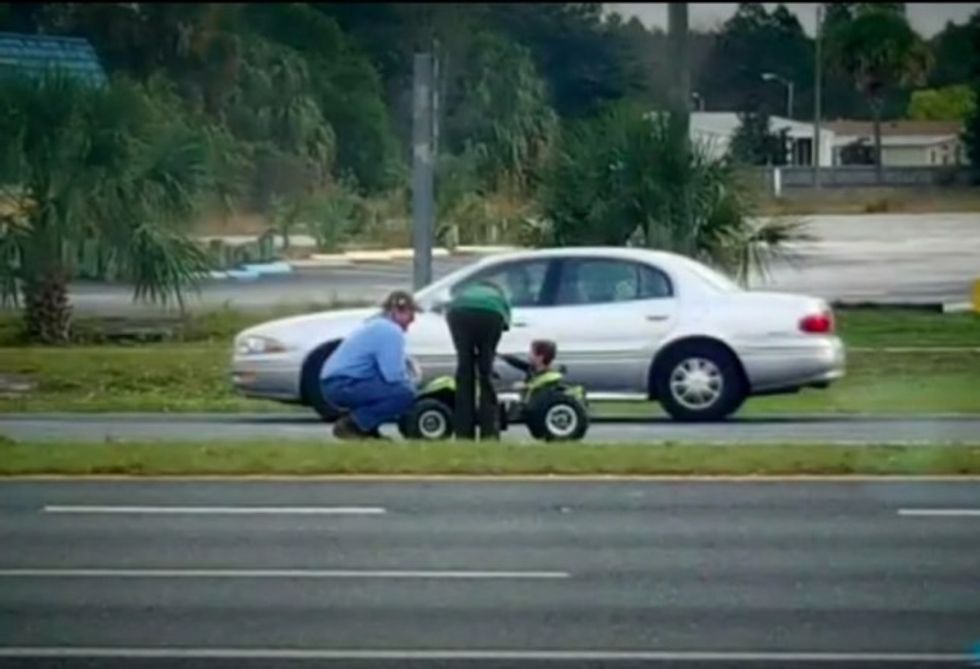 Image source: WFLA-TV
That's when another witness looking on from inside a building spotted the scene near 1180 North Suncoast Blvd. and snapped photos.
"I was shocked," Danny Collins told WFLA. "That's why I took the pictures. I was like nobody's going to believe. Could have ended a lot differently if not for the people who stopped."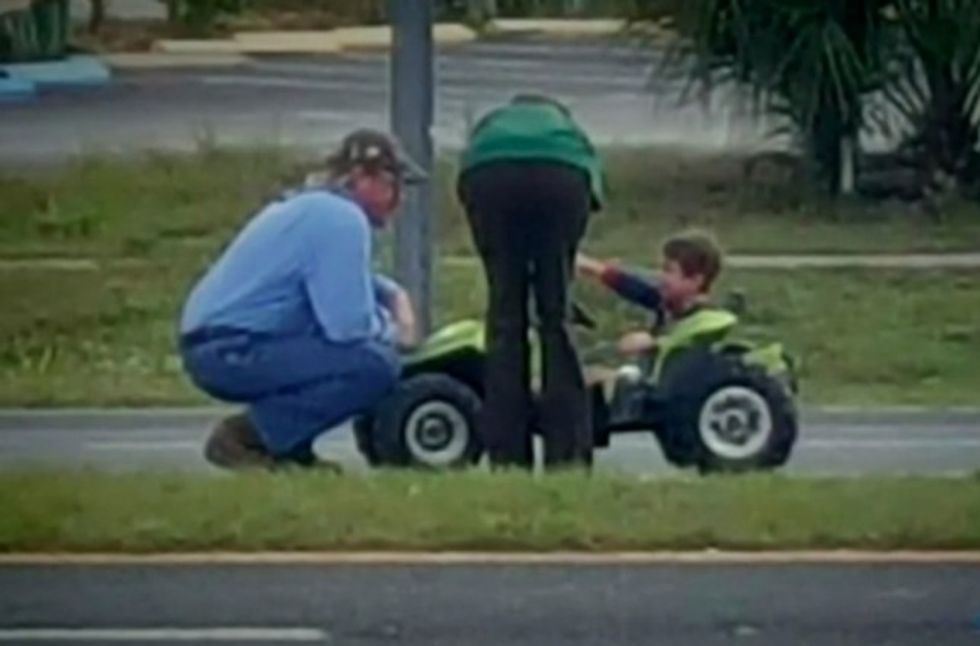 Image source: WFLA-TV
As you might expect, Collins said the boy complained after the drivers put a stop to his adventure and wanted to keep going.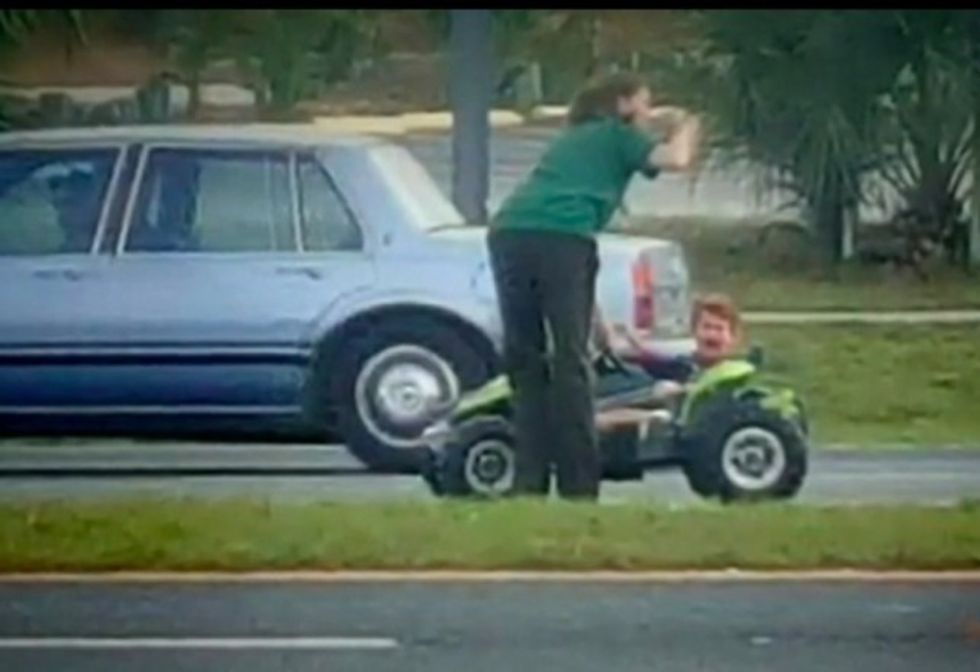 Image source: WFLA-TV
Collins added to the station that the boy's father arrived about 10 minutes later and told deputies he was in the bathroom when his son exited their house, using a small chair to reach the front door's lock.
When a WFLA reporter found the dad's house and asked how the boy was doing, the father didn't have much to say: "Now's not a good time, man."