There's been a great deal of debate of late over whether Christians and Muslims worship the "same God," with the renewed discussion emerging amid an ongoing battle between evangelical institution Wheaton College and one of its professors, Dr. Larycia Hawkins.
As TheBlaze has extensively reported, Hawkins, a political science professor, could end up losing her job after writing in a Facebook post that Christians and Muslims "are people of the book" and "worship the same God" — proclamations that led to her suspension from the school.
Kevin James Bywater, resident scholar and director of Summit Ministries' Oxford Study Centre, recently addressed the controversy as well as the general question surrounding whether members of these Abrahamic faiths worship the "same God" on an episode of The Church Boys.
Bywater, who also published a blog post on the subject, said that the way in which Hawkins framed her comments about Islam and Christianity seemed "intentionally provocative."
"Because of those words and the potential implications — depending on what she means by those words ... that could really put off a number of Christians," he said. "And I think for a number of good reasons."
Listen to Bywater respond to the question of whether Muslims and Christians worship the same God below (interview starts at the 47:00 mark):
The scholar proceeded to break down what he believes are the key differences between what Muslims and Christians say about the Almighty, though he did note that both religions are monotheistic, believe that God is "maximally powerful" and are Abrahamic faiths.
"Very clearly, what Christians say of God and what Muslims say about God doesn't simply map on to each other. They don't say the same thing," he said. "There's a degree affirming that we're participating in sort of a broad Abrahamic tradition, but even affirming that, I think we need to recognize that, even in biblical theology, it's possible to worship God wrongly to the point of where you offend him."
He also responded to Protestant theologian Miroslav Volf, who recently said that there is some inconsistency among Christians who argue that Muslims' rejection of Jesus as savior means that they do not worship the same God, saying that these Christians do not hold the God of Israel in the Old Testament to the same standard.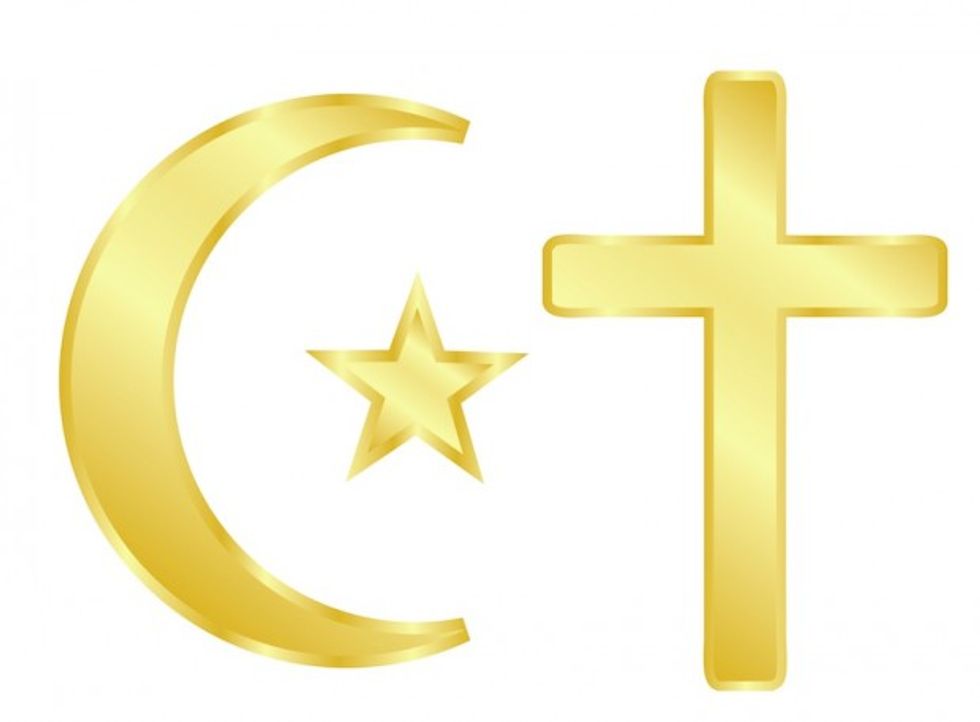 Photo credit: Shutterstock
"I think one of the oversights in both Volf's statement and others is that, given the biblical understanding that revelation is progressive and unfolding, we could say in the Old Testament it was not clear that God is trinitarian," Bywater continued. "Not nearly as clear as when you get into the New Testament."
He went on to say that, in the Old Testament, it was ignorance when it came to embracing the trinity, but for Muslims it is more of an issue of ignoring that dynamic.
Listen to the interview for more about this subject and read an extensive analysis featuring both sides of the debate.
--
Front page image via Shutterstock.com.