CNN has released footage of the raid of the drug lord Joaquin "El Chapo" Guzman's hideout, which was recorded on the body cameras of Mexican marines.
CNN's Rafael Romo played only a portion of the footage, which he characterized as graphic. According to the network, five of Guzman's associated were fatally shot during the raid.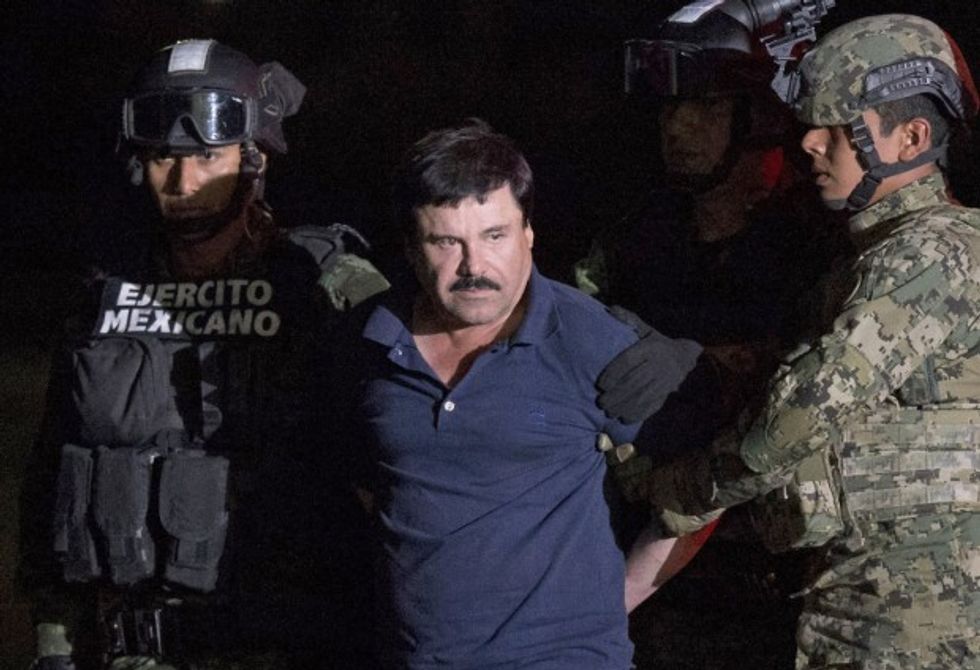 Mexican drug lord Joaquin "El Chapo" Guzman is escorted by soldiers to a waiting helicopter at a federal hangar in Mexico City, Jan. 8. (AP Photo/Rebecca Blackwell)
Mexican officials have begun the process of extraditing Guzman to the United States.
According to the Associated Press, "Guzman's powerful Sinaloa cartel smuggles multi-ton shipments of cocaine and marijuana as well as manufacturing and transporting methamphetamines and heroin, mostly to the U.S."
Guzman escaped a maximum-security facility in Mexico in July. He is being held at the same prison from which he escaped.