With an influx of refugees flocking to Europe in search of asylum from war-torn homelands, Denmark's government announced a plan to seize migrants' valuables to help cover the costs of hosting them.
The controversial bill, which would require refugees to surrender their possessions in exchange for lodging at Danish asylum centers, received a parliamentary majority Tuesday, the AFP reported.
"The government, the Social Democrats, the Danish People's Party, the Liberal Alliance and the Conservative People's Party have agreed to amend the bill concerning valuables," a government statement said, according to AFP. Items that have sentimental value, such as wedding rings, engagement rings, family portraits, "badges of honor" and other sentimental items are excluded from the measure.
But other valuable items, including watches, mobile phones and expensive computers worth more than $1,450, may be seized, the bill said.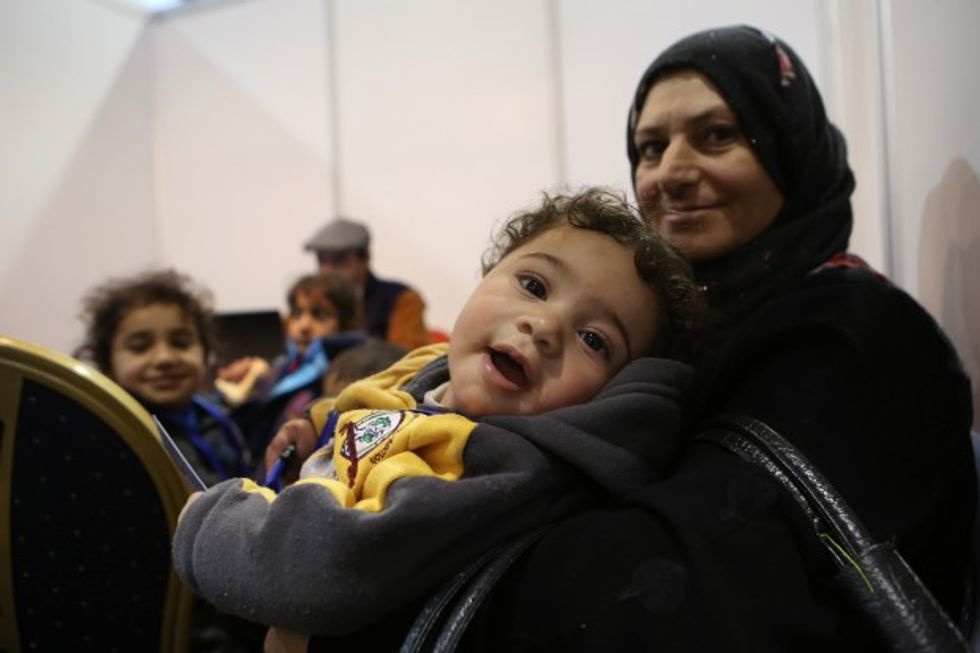 Syrian refugees wait at Marka Airport in Amman, Jordan, Dec. 8. (AP Photo/Raad Adayleh)
The amended law would also permit Danish authorities to seize migrants' cash exceeding $1,450. The value of eligible possessions was raised from $437 in order to gain greater support for the bill.
The Danish Parliament is scheduled to begin debating the amended bill Wednesday as part of a larger immigration package. A vote is scheduled for Jan. 26. Denmark received 21,000 refugees in 2015.
U.N. High Commissioner for Refugees Filippo Grandi attacked the proposal in a statement last week, calling it "a deeply concerning response to humanitarian needs" and "an affront" to the "dignity" of refugees, according to Reuters.
More than a million refugees from Syria, Africa and the Middle East have poured into Europe. In light of recent terrorist attacks and mass sexual assaults by foreigners, European governments have been in search of policies that will ensure the safety of both refugees and native peoples.
(H/T: AFP)