Shortly after news broke that Al Jazeera America will shut down its operations later this year, CNN's Brian Stelter wrote that TheBlaze was "signaling" that it might be interested in making a deal with the Qatar-based organization. However, Glenn Beck set the record straight Friday morning.
"I want to make it very, very clear. I will never give the Gulf State a dime of my money," Beck said on The Glenn Beck Radio Program, referencing the fact that the Al Jazeera Media Group is, in fact, owned by the government of Qatar.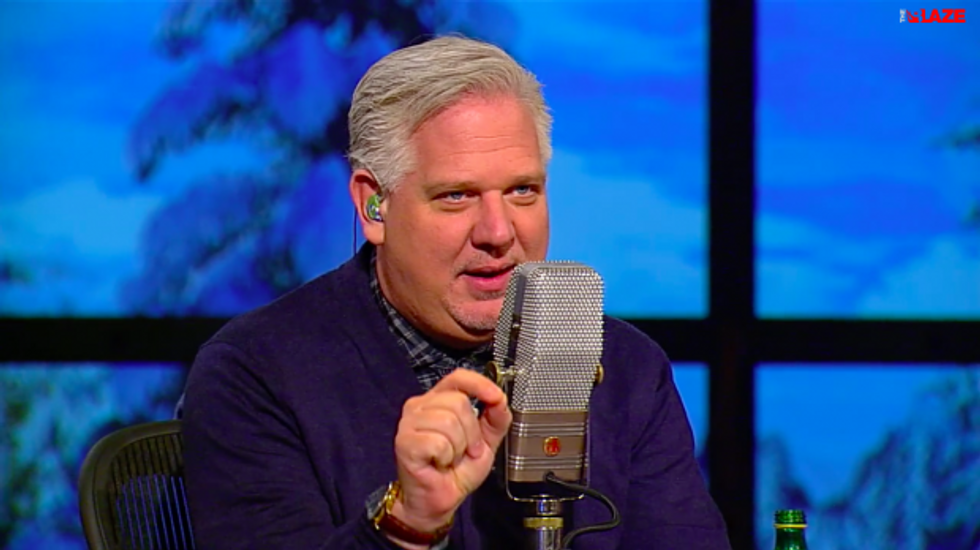 Glenn Beck discusses Al Jazeera America on "The Glenn Beck Radio Program" Friday, Jan. 15. (Image source: TheBlaze TV)
"Not one dime will ever go to pay a state that harbors and infects the rest of the world with twisted ideology that leads to terror — not a dime," the radio personality, who founded TheBlaze, added.
It is important to note that Stelter's comment that TheBlaze might be interested in acquiring the Al Jazeera America network was not wholly unfounded. In an email to CNN, which Stelter references in his article, an executive at TheBlaze did mention it as a potential option.
"Given the appeal and high consumer demand for TheBlaze's brand of news, information and entertainment programming, we continue to pursue all avenues of growth and investment in the linear distribution platform, whether by continued organic growth or by strategic acquisition, including of AJAM," Lynne Costantini, TheBlaze's president of business development, wrote.
But once Beck caught wind of the suggestion, he was quick to shoot it down, adding that, in his mind, additional viewership is "not that important to go and sell your soul to a Gulf State."
Beck went on to say he would take the network if they paid him, which is how Al Jazeera America made it into the U.S. markets in the first place, by purchasing Al Gore's Current TV.
"They could pay me to take it off their hands, but I will never pay them," Beck said. "Al Gore took their money. I'll take their money, too. Hurts them, doesn't hurt me. But I'll never ever help them."
Al Jazeera America, which is less than three years old, averaged a little less than 35,000 viewers during primetime each night, and sometimes recorded audiences so small that Nielsen could not offer accurate rating estimates.
The network will fully shut down its operations April 30 of this year.
Complimentary Clip from TheBlaze TV The full episode of The Glenn Beck Program, along with many other live-streaming shows and thousands of hours of on-demand content, is available on just about any digital device. Click here to watch every Glenn Beck episode from the past 30 days for just $1!
—
Follow the author of this story on Twitter: