Jeb Bush, whose campaign has struggled to gain traction despite early successes, may be losing some of his top donors soon, according to a report out today.
Nearly two dozen major Bush donors said they're waiting for approval from the Bush campaign to move their support — and their money — to another candidate after the New Hampshire primary if the former Florida governor doesn't make a strong showing.
"Donors I've talked to are desperate not to abandon Jeb because of their long bonds and loyalty with the family, but they are also recognizing there is no ROI [return on investment] on this campaign," Rick Wilson, a Florida political operative who supports Sen. Marco Rubio, told Politico. "The sense of these folks is it is so sad. They whisper to each other, 'When will Jeb go?'"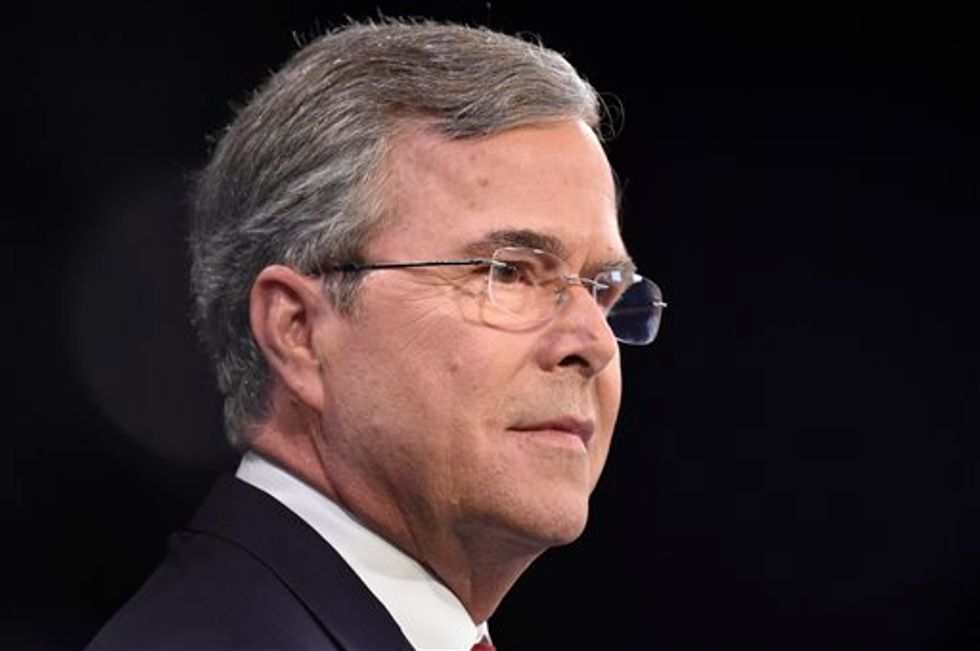 Jeb Bush participates in the spin room after the Fox Business Network debate. (AP/Rainier Ehrhardt)
And the assumption that much of Bush's support would go to his Florida rival Rubio may be premature, one donor said.
"Expectations are not super high [for Bush]. But people are giving him room to try and break out in New Hampshire," an unnamed donor said in the Politico report. "But if it doesn't happen, pretty much everyone is thinking about the three-way alternative: [Donald] Trump, [Sen. Ted] Cruz or, gulp, [former secretary of state Hillary] Clinton. There isn't a sense though that Rubio or [New Jersey Gov. Chris] Christie have got a much better path than Jeb because they are establishment, too."
But not all Bush supporters are ready to count Jeb Bush out, said Ron Kaufman, a 2012 Mitt Romney strategist, according to the report.
"The remarkable thing about Team Jeb is how well they are sticking together through the bad times," Kaufman said. "And there is an honest-to-god, real Bush network that is somewhat latent in places across the country that, with a modicum of good news, I think will become energized."
H/T: Politico