Parents in Bellville, Texas, are furious that pictures of their sons showed up on a "creepy" Facebook page, according to Houston's KHOU-TV.
KHOU reported that the Austin County Sheriff's Office said the Facebook page, titled, "Beautiful Boys Around the World," is "disturbing," but shows "no evidence of a crime," even though some of the subjects are minors.
Brett Johnson, now 19, said that a stranger took a picture of him several months ago, and it ended up on the page.
"I remember hearing the shutter and I looked over and he had the camera pointed right at me," Johnson said.
Tommy Johnson found out about the picture from "a concerned friend."
"You should not be taking pictures of anyone's child, especially not posting them on an obviously gay website where men go to ogle boys," Johnson said.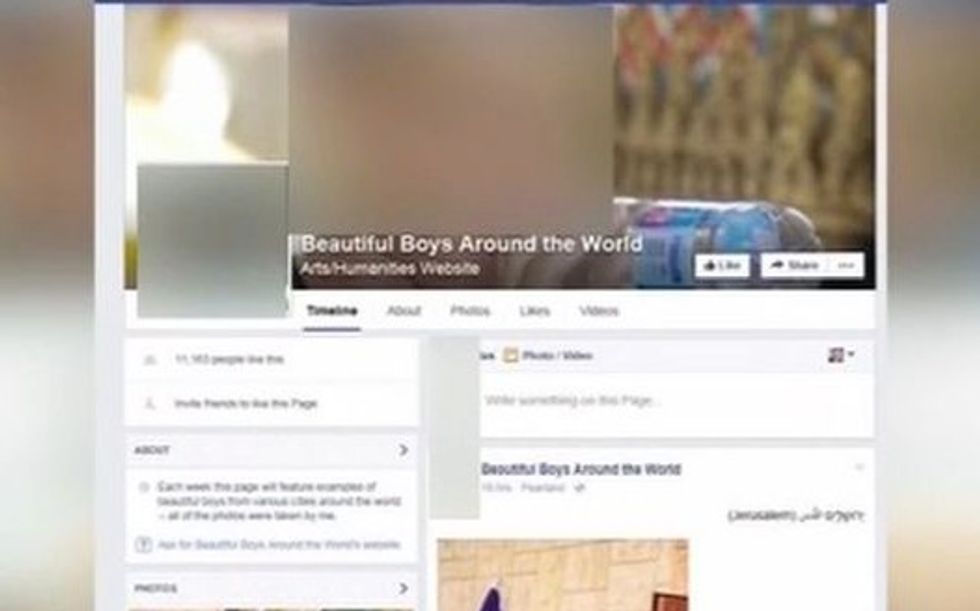 Parents are concerned about this "creepy" Facebook page, according to KHOU. (Photo: KHOU 11 News)
KHOU reported that attempts to reach the administrator of the Facebook page were unsuccessful, but that it has been taken down.
Nevertheless, the parents have a message for the administrator.
"I'm very mad," Kerry Williams said. "It's not okay with me at all."
"You're gross," Charlie Jones said. "Shame on you. That's disgusting."