During the Republican National Committee's winter meeting, Holland Redfield, an RNC committeeman who represents the Virgin Islands, criticized his party for allowing themselves to be "held hostage" by presidential candidates threating a presidential bid as an Independent if the party doesn't "toe the line." The remarks were caught on video obtained by Politico:
According to the Associated Press, the RNC held their winter meeting in Charleston, South Carolina, Thursday prior to the Republican presidential debate.
Without naming Republican frontrunner Donald Trump, who had threatened to run as an Independent if he felt that the RNC wasn't "fair" to him, Redfield said that "this is the people's party, not the candidate's party."
"You can argue with me, but we're almost terrorized as members of our party," Redfield said. "'Shut up. Toe the line, embrace each other, and let's go forward.' I understand that. But there is a limit to loyalty. I am loyal to this party by speaking out on these very issues."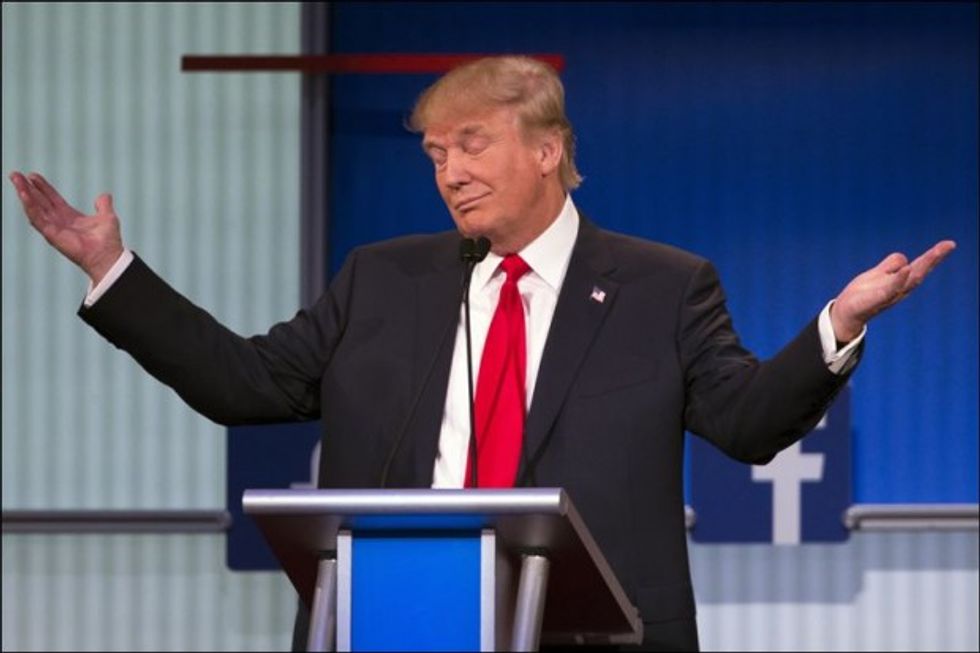 Image source: CNN 
He also said that if the Republican Party gets a reputation for being "angry" it will drive voters away, especially minority voters.
"Our message is a wonderful message," Redfield said. "It's the way we say it. Martin Luther King [Jr.] was a Republican, Abraham Lincoln. Then all of a sudden we get angry with each other."
Redfield said that "good politicians" are "pragmatic," and seek to "touch the lives" of voters.
Redfield said that he knows that he will be criticized for his remarks.
"I give ulcers, I don't get them," he told his colleagues.
Redfield told Politico that "I said it because it needed to be said."
H/T: Politico