As Texas Sen. Ted Cruz spends time campaigning in South Carolina, Rep. Darrell Issa (R-Calif.) accused the GOP presidential contender for being a political opportunist and flip-flopping on issues.
"All the spin in the world can't change the fact that his campaign rhetoric and career record don't match and haven't produced concrete accomplishments in the U.S. Senate," Issa said in a statement circulated by Florida Sen. Marco Rubio's campaign.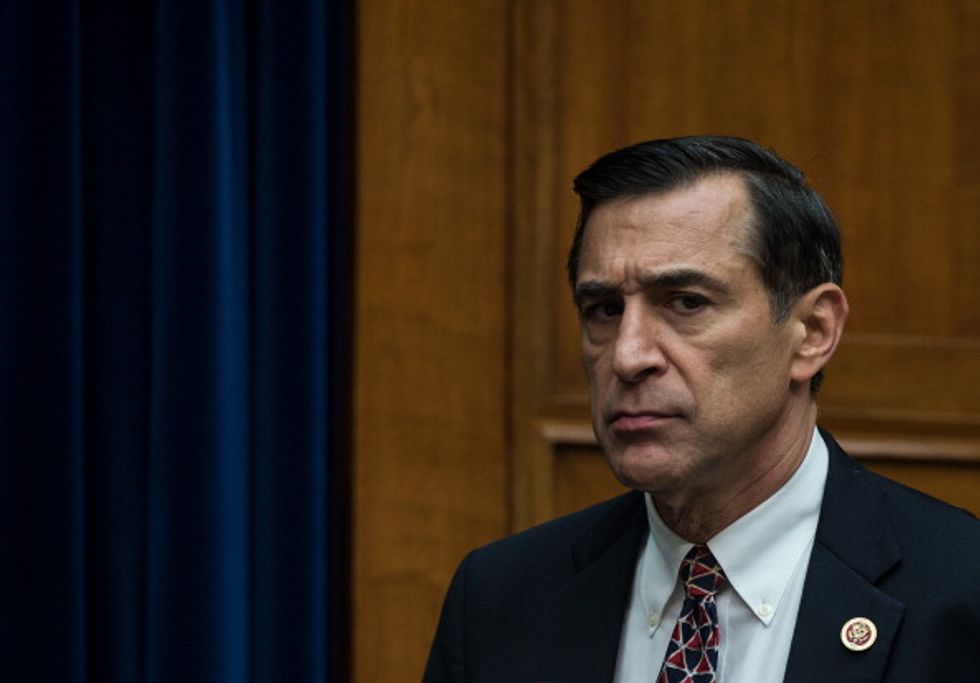 US House Oversight and Government Reform Committee chairman Darrell Issa. (Photo credit Nicholas Kamm/AFP/Getty Images)
Issa asserted that it was "political opportunism" that allowed Cruz to "team up with Bernie Sanders and repeatedly oppose funding for our men and women in uniform and the military equipment they use every day."
"At a time when Americans are very concerned with deadly terror far away and right here at home, and we see Christians and allies around the glob suffering terribly at the hands of those who hate us, we need a leader who will take a stand — rather than strike a pose — on our most important national security challenges," Issa said.
The California lawmaker has already endorsed Rubio for president as well as stumped for him in New Hampshire, and his statement against Cruz comes as the two Republican presidential candidates continue to spar over immigration. Rubio has contended that Cruz has changed his mind on several key points on immigration; Cruz has continuously slammed Rubio for his involvement with the Gang of Eight. 
According to Real Clear Politics' aggregated polling data, Cruz is behind Donald Trump at 19.3 percent, and Rubio is in third at 11.8 percent.