Following Saturday's news that Iran was releasing imprisoned Americans in a swap with the U.S., some Republican presidential candidates weren't completely thrilled with the way the deal went down.
Donald Trump: "They get $150 billion, plus seven and we get four."
Marco Rubio: "Governments are taking Americans hostage, because they believe they can gain concessions from this government under Barack Obama," he said in Iowa. "It's created an incentive for more people to do this in the future."
Ted Cruz: "You'll notice the Obama administration announces the good news and then hides the bad news," he said. "While we celebrate their return, this deal serves as piece of propaganda for both Iran and the Obama administration."
Enter Montel Williams.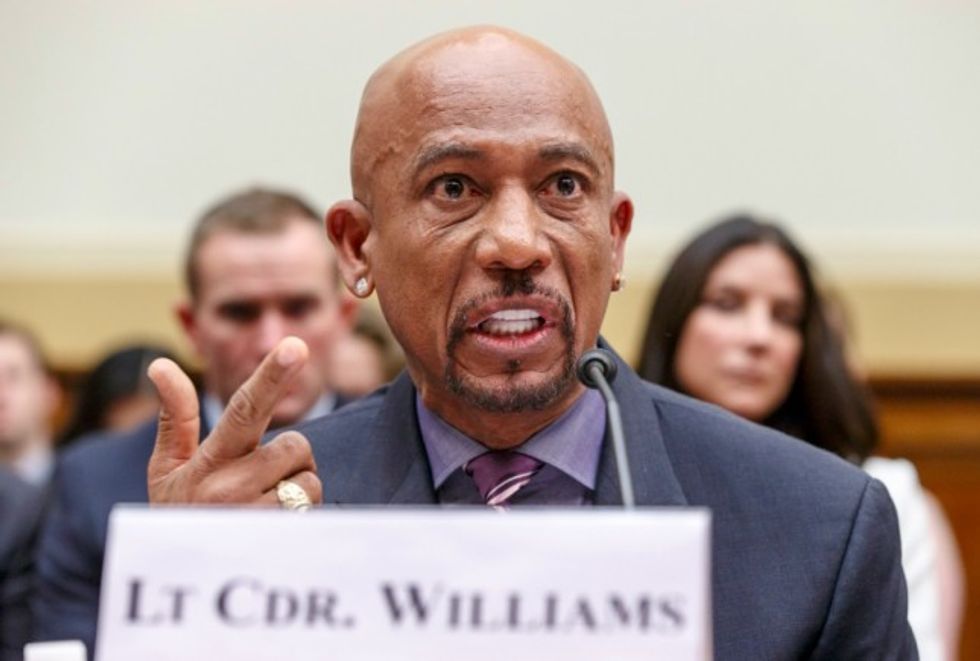 Television personality Montel Williams is a veterans advocate and a retired Navy officer. (AP Photo/J. Scott Applewhite)
Fresh from a series of blistering tweets aimed at the armed group occupying a federal wildlife refuge in Oregon, the TV talk-show host unloaded on GOP candidates Saturday who reacted critically to the prisoner swap:
There's a time and place for politics... It's not today...

— Montel Williams (@Montel_Williams) January 16, 2016
Beyond inappropriate for Republican candidates to criticize a deal to release hostages before they are home. Sit the hell down and shut up.

— Montel Williams (@Montel_Williams) January 16, 2016
Dear Americans: Just for today, let's #StopWithTheStupid, just absorb that something monumental has happened. Leave politics till Monday.

— Montel Williams (@Montel_Williams) January 16, 2016
The Iranians freed a pastor, Saeed Abedini, along with Washington Post reporter Jason Rezaian, former U.S. Marine Amir Hekmati and Nosratollah Khosravi-Roodsari. Student Matthew Trevithick was also released in a move unrelated to the swap, U.S. officials said. In return, the U.S. agreed to pardon or drop charges against seven Iranians accused or convicted of violating American sanctions.
(H/T: Washington Post)