Dafna Meir, 38 and a mother of six, was buried Monday after being stabbed to death in her home the night before by a Palestinian attacker while three of her children were in the house located in the West Bank settlement of Otniel.
According to Israeli media reports, the diminutive Meir wrestled with the assailant in an apparent effort to rescue her children before she herself was mortally stabbed.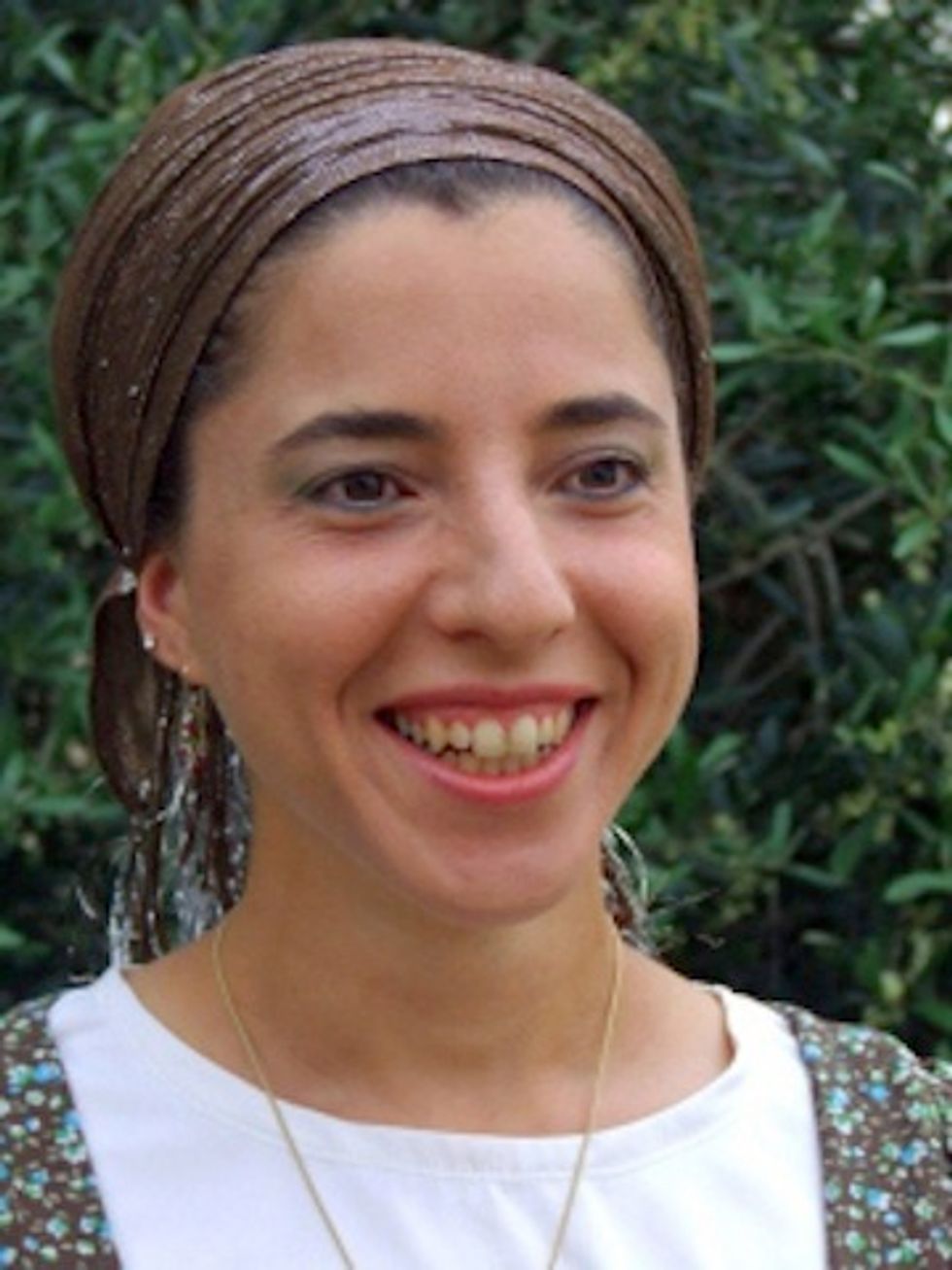 Dafna Meir expressed fears for the safety of her family during these months of nearly daily Palestinian attacks on Jews. (Image source: Dafna Meir's blog)
Her teenage daughter ran upstairs with her younger siblings and called their father after seeing the horrific scene, the Jerusalem Post reported.
"The terrorist tried without a doubt to hurt the kids and Dafna, who was so small and short, fought him," Yehuda Glick, a well-known right-wing activist who was Meir's neighbor told Walla news, quoted by the Times of Israel.
"We are broken but strong," Glick added.
Israeli media reported that Meir's teenage daughter described the assailant to Israeli security services who on Monday continued the massive manhunt to find the perpetrator.
As Meir's funeral was underway Monday, a pregnant Israeli woman was stabbed by a Palestinian assailant in the West Bank Jewish community of Tekoa, the Israel Defense Forces said. The Times of Israel reported that the attacker is a 15-year-old who was shot and wounded by an armed civilian who was in the area.
Yesterday, terrorist stabbed Israeli mother to death. Today, pregnant Israeli mother-to-be stabbed. #ThisIsTerror

— IDF (@IDFSpokesperson) January 18, 2016
Gruesome photos shared on social media Sunday night showed the floor of Meir's home covered with blood.
Meir who worked as a hospital nurse once wrote a chilling post for her community publication expressing her fears for her husband and children.
"Lately, I have had a lot of objections in light of the security situation, thoughts about what is necessary and what is unnecessary to do, about fears, about my husband and children," she wrote according to the Jerusalem Post. "The situation is not easy and sometimes it feels like Russian roulette."
On her own blog dedicated to women's health, Meir asked for God's blessings as she worked to heal the ill, always understanding that medicines were His gift.
"May it be thy will, Creator of the World, who manages it with mercy and compassion, that you entitle me to distribute medication to those of Israel, thy nation, who need to be rescued, and also to those of the other nations who are receiving the treatment of your faithful messengers, that keep up the holy work, day and night, on the Sabbath days and on holidays, tirelessly," she posted on her blog according to a translation posted by the blog Israellycool.
"Entitle me please to understand, to know and to always remember that the medicines are your gift, and act under your vocation," she wrote, adding, "Entitle me please to observe and rejoice in the beneficial effects that these medicines, which I will distribute with mercy to the ill patients, will have."
The chairman of the Otniel town council, Ran Dahan, called the assailant a "lowly son of Satan."
"A lowly son of Satan yesterday murdered Dafna Meir, a resident of the town and a member of the council, at the entrance to her home before the eyes of her children," Dahan said according to Israel's Arutz Sheva, adding, "Dafna was a woman of endless smiles and giving."
Israeli Prime Minister Benjamin Netanyahu vowed the assailant would pay the price for the crime.
"We will find the terrorist, and he will pay the full price for this heinous murder," Netanyahu posted on Facebook.
"In the name of all Israelis, I want to give strength to all the children of the family. All of us are hurting and share in the painful grief," the prime minister wrote.
The Jerusalem Post reported that she is survived by her husband Natan and their six children, two of them foster children: Renana, 17, Akiva, 15, Noa, 11, Ahava, 10, Yair, 6, Yaniv 4.
Meir's murder came as Israel faced a wave of nearly daily Palestinian stabbing, car-ramming and other attacks that began in September.