Intelligence more sensitive than "top secret" traversed through Hillary Clinton's private home server while she served as secretary of state, according to a letter from an inspector general sent to Congress last week.
The Jan. 14 letter from Inspector General of the Intelligence Agency Charles McCullough III, obtained by Fox News, explained that findings indicated "several dozen emails" contained classified information, including intelligence on "special access programs."
Such intelligence is more sensitive than "top secret," according to Fox News.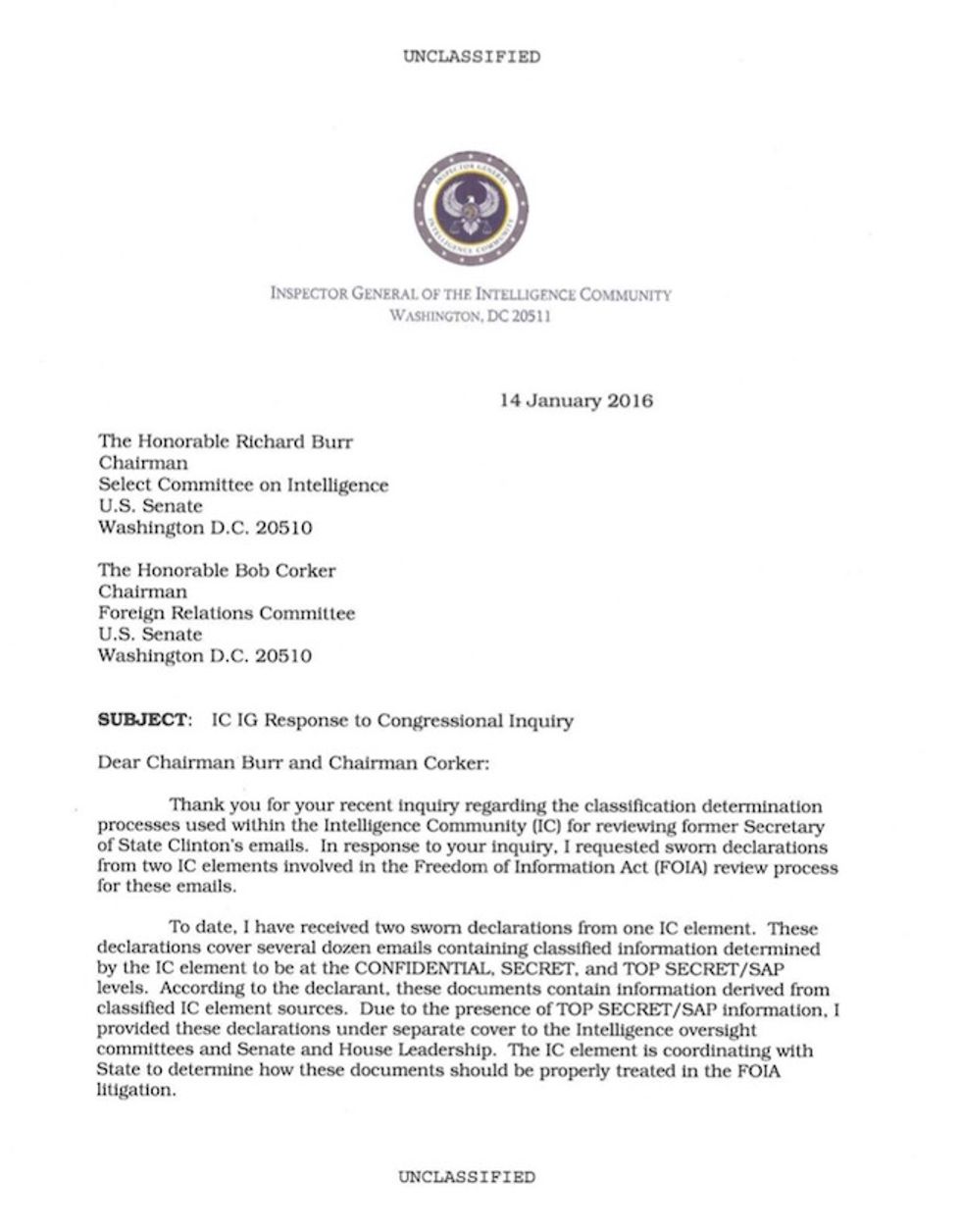 Image source: Screen grab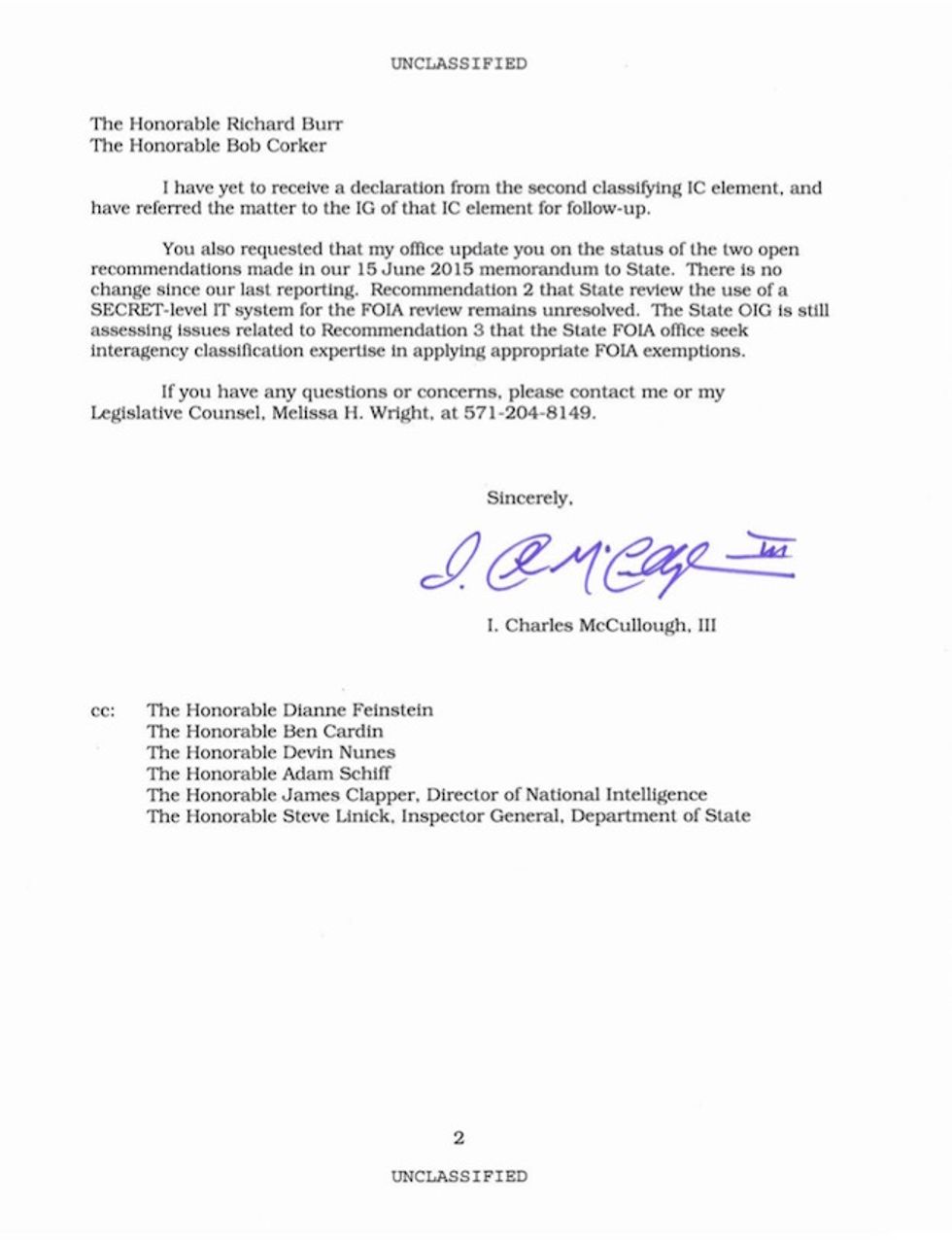 Image source: Screen grab 
"To date, I have received two sworn declarations from one [intelligence community] element. These declarations cover several dozen emails containing classified information determined by the IC element to be at the confidential, secret, and top secret/sap levels," McCullough wrote. "According to the declarant, these documents contain information derived from classified IC element sources."
A former senior law enforcement official told Fox News that there was "absolutely no way that one could not recognize SAP material."
"It is the most sensitive of the sensitive," the official explained to the news outlet.
[sharequote align="center"]"It is the most sensitive of the sensitive."[/sharequote]
Clinton campaign spokesman Brian Fallon reiterated claims that "this is the same interagency dispute that has been playing out for months" and "does not change the fact that these emails were not classified at the time they were sent or received."
"It is alarming that the intelligence community IG, working with Republicans in Congress, continues to selectively leak materials in order to resurface the same allegations and try to hurt Hillary Clinton's presidential campaign," Fallon said.
—
Follow the author of this story on Twitter and Facebook: